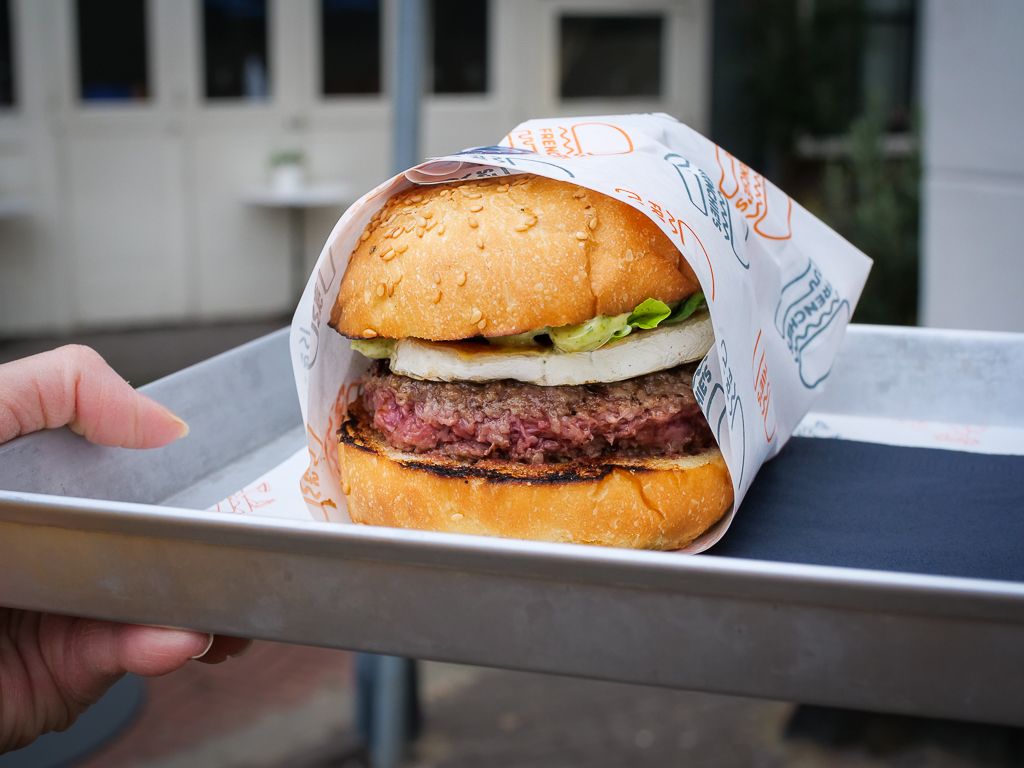 Villa Coucou Owners Open High-Quality Burger Joint with a French Twist
Proud French owners Edouard Gaudin and chef Alexandre Martiano recently opened Frenchie's Burgers, a no-nonsense dining experience that serves high-quality hamburgers.
I immediately feel welcome at Frenchie's as I'm greeted with a big warm smile by owner Edouard.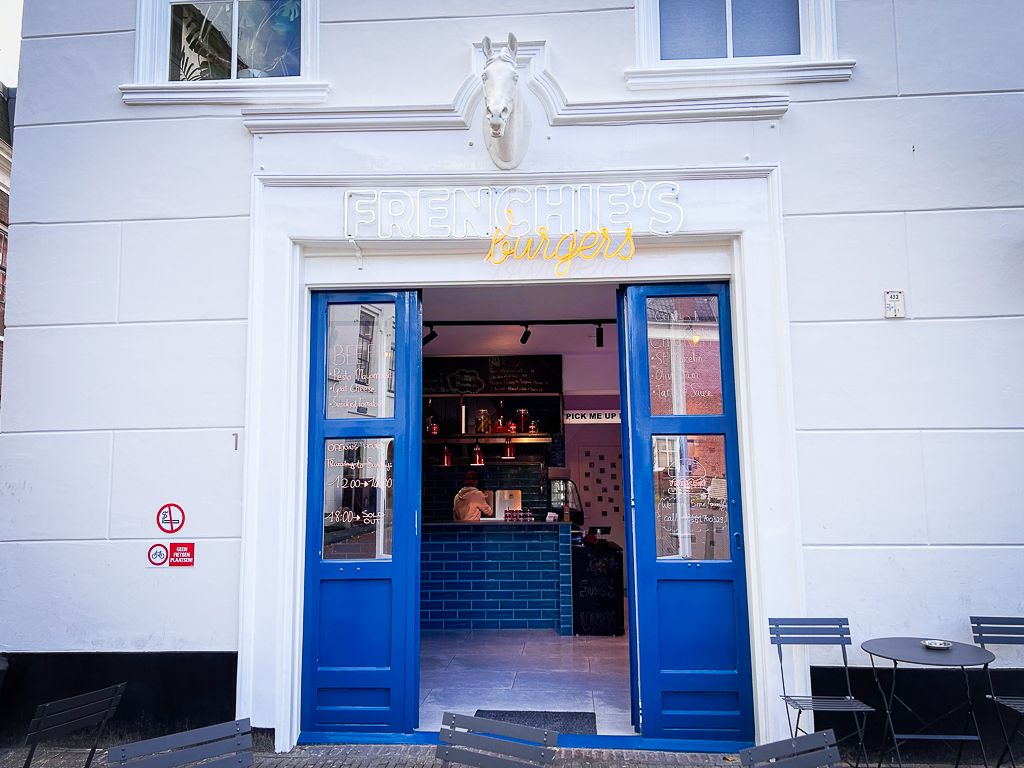 With a lot of enthusiasm Edouard explains how their menu works. There's a choice of beef, chicken, salmon and aubergine, and you can choose from potato wedges, coleslaw, sweet potato or courgette tempura as your sides. All of their dishes are homemade and created from scratch, even their drinks.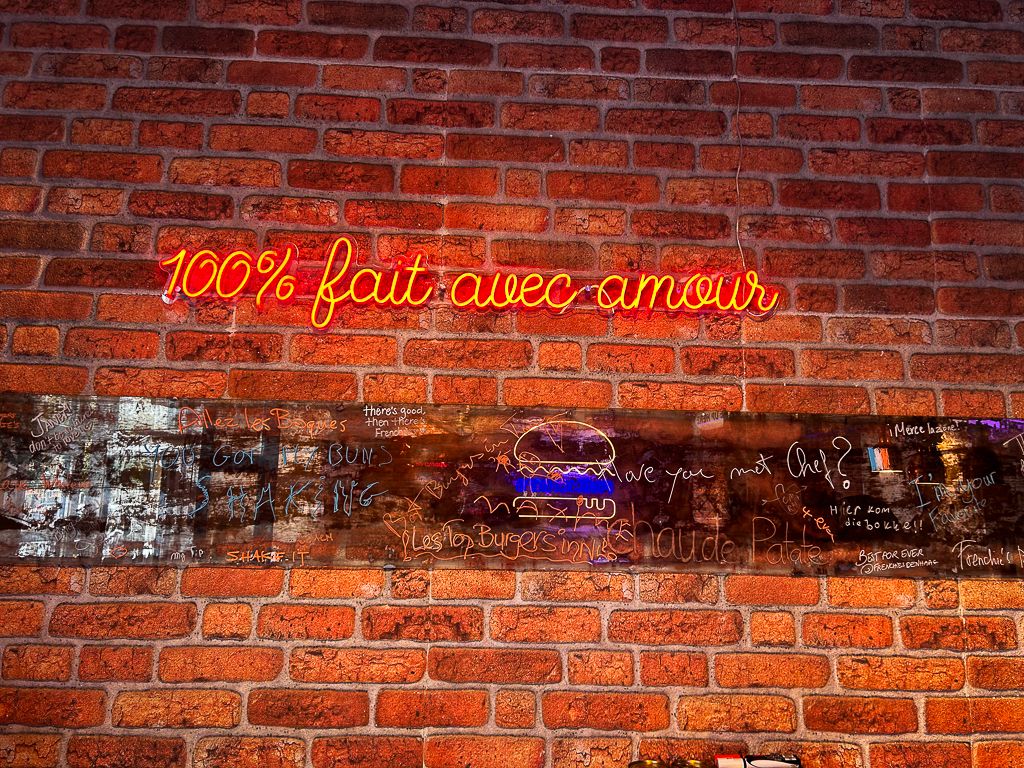 Frenchie's isn't just about burgers; it's a testament to Edouard and Alex's unwavering passion. And their passion shines through in the quality of the products and the flavour profiles.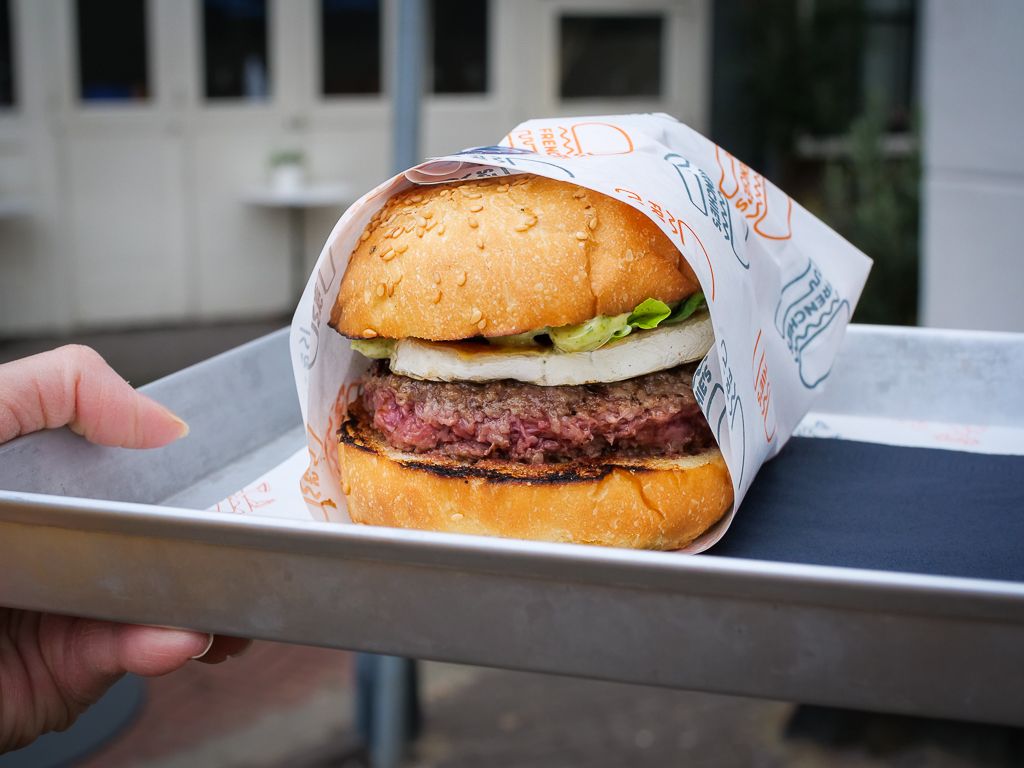 For lunch, I choose their beef burger, which is stacked with grilled goat cheese, sun-dried tomatoes, pickles and a generous dollop of pesto mayonnaise. The beef is succulent and juicy and works so well with the other ingredients, where flavours of savoury, sweet and sour are deliciously mixed, tucked between a fluffy bun.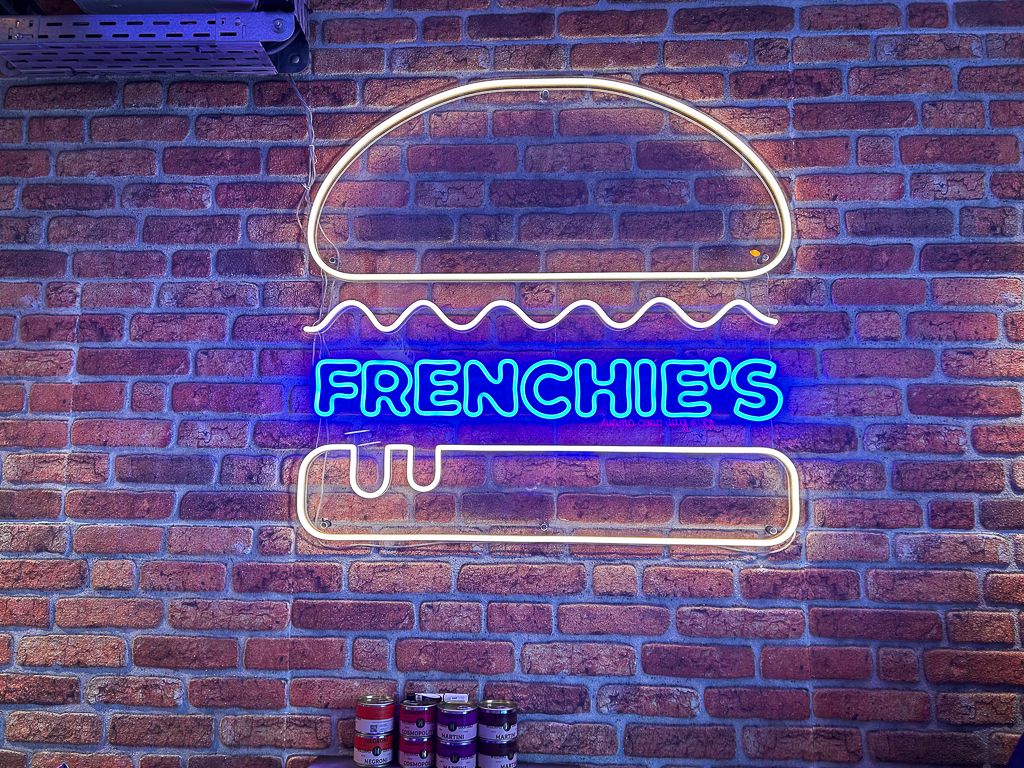 Edouard and Alex also run Villa Coucou, their more upscale location on the Laan van Meerdervoort. Edouard explains that it's hard to find good hamburgers in the Netherlands and with Frenchie's he hopes to offer the best quality fast-food (or fast-good as he calls it) in a fun and casual setting.
The presence of this type of gourmet street food establishments in the Netherlands, truly excites me. With their focus on the best quality and explosive flavour profiles, Frenchie's Burgers has set a new benchmark. I can't wait for my next visit to try out the rest of the menu!
Frenchie's Burgers
📍Hooikade 1,
2514 BH Den Haag
Join the newsletter to receive the latest updates in your inbox.