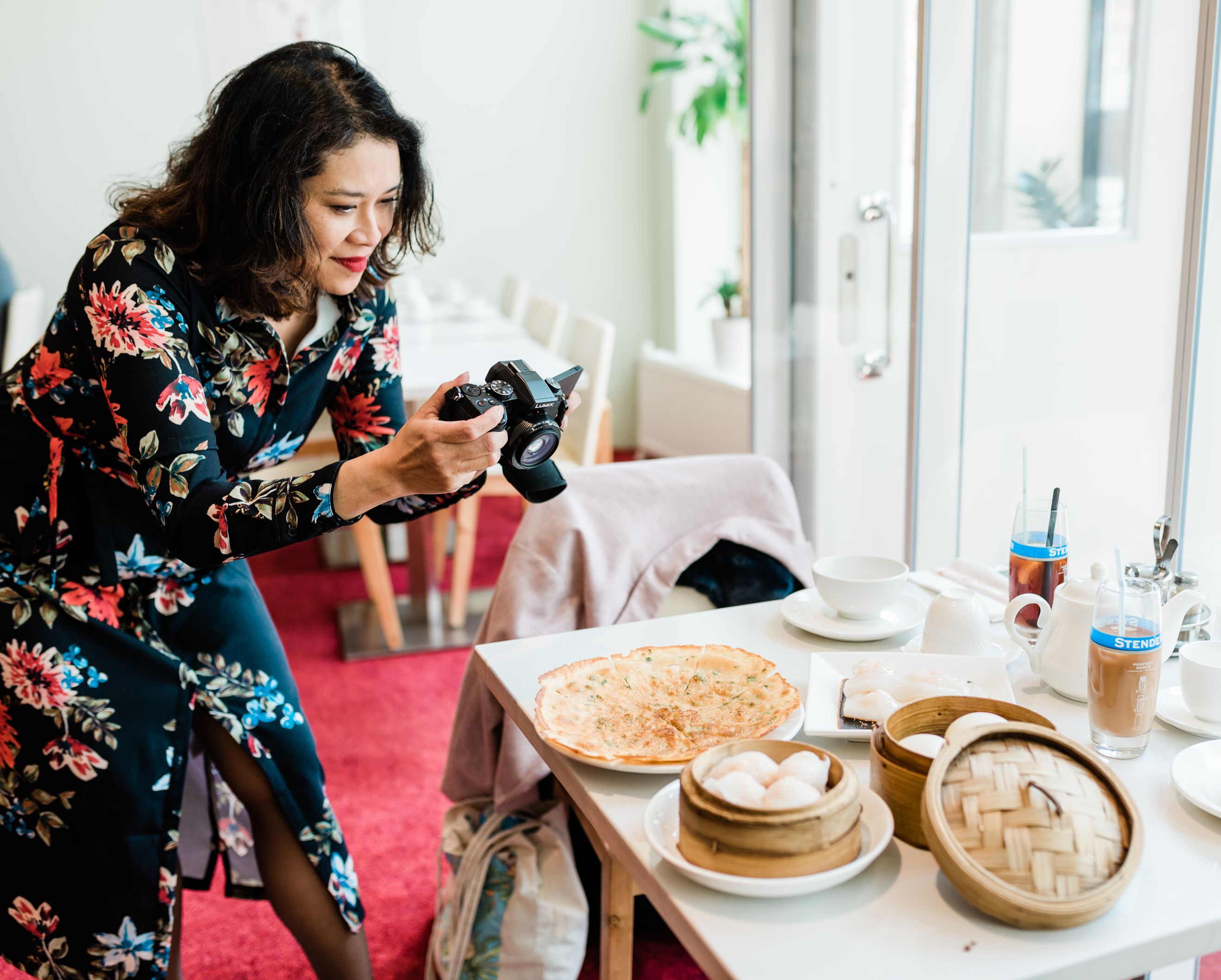 My name is Nathalie Komar and it all started when I began to post photos of food on Instagram in May 2018.
I was born in Amsterdam, the Netherlands but I grew up in Singapore and spent most of my childhood there. Having Indonesian parents and having grown up in Singapore, food was always the centre of all conversations in my family. When I was a child, every morning my parents would ask my sister and I, "What would you like to eat for dinner tonight?"
Over the weekends we would often go out for family dinners. Depending on the occasion, we would eat at hawker (food) stalls, local seafood restaurants by the beach and fancy Cantonese and Szechuan restaurants.
When I moved back to the Netherlands in 1989, I really missed Singapore food. Back then, there weren't many Asian restaurants around in the Netherlands apart from Indonesian and Chinese restaurants.
In the past five years, the popularity of Asian food has exploded  in the Netherlands. Nowadays, not only can you find Chinese Cantonese food, but regional niche cuisines such as Szechuan and Xi'An as well. It makes me so happy how many ramen and izakaya restaurants are popping up in cities such as Amsterdam, The Hague, Rotterdam and Utrecht. And around the city where I live, The Hague, Indonesian restaurants and take-away shops not only serve popular dishes such as rendang and gado-gado, but more and more owners proudly serve the dishes they grew up with from their hometown.
So my blog is about finding the best of the best dishes from different cuisines, from comfort and street food, to high-end dining. But since my love for Asia will always be there, I will always be on the look out for Asian or Asian-themed dishes.
I will post a mix of food reviews, writing stories about chefs, restaurant owners and other delicious food stories.
Shout Outs
I'd like to give a big shout out to my graphic designer Chris Ayers who created my logo. Alot of thought was put into it to capture my love for food and my roots.
The talented photographer José Chan who took this photo of me while we were having dim sum for lunch.
I want to thank my friend RT from the bottom of my heart who made it possible for me to start this food blog.
And special thank you goes out to my sister Stefanie who has been my biggest supporter and critic at the same time, thank you for keeping me straight :)