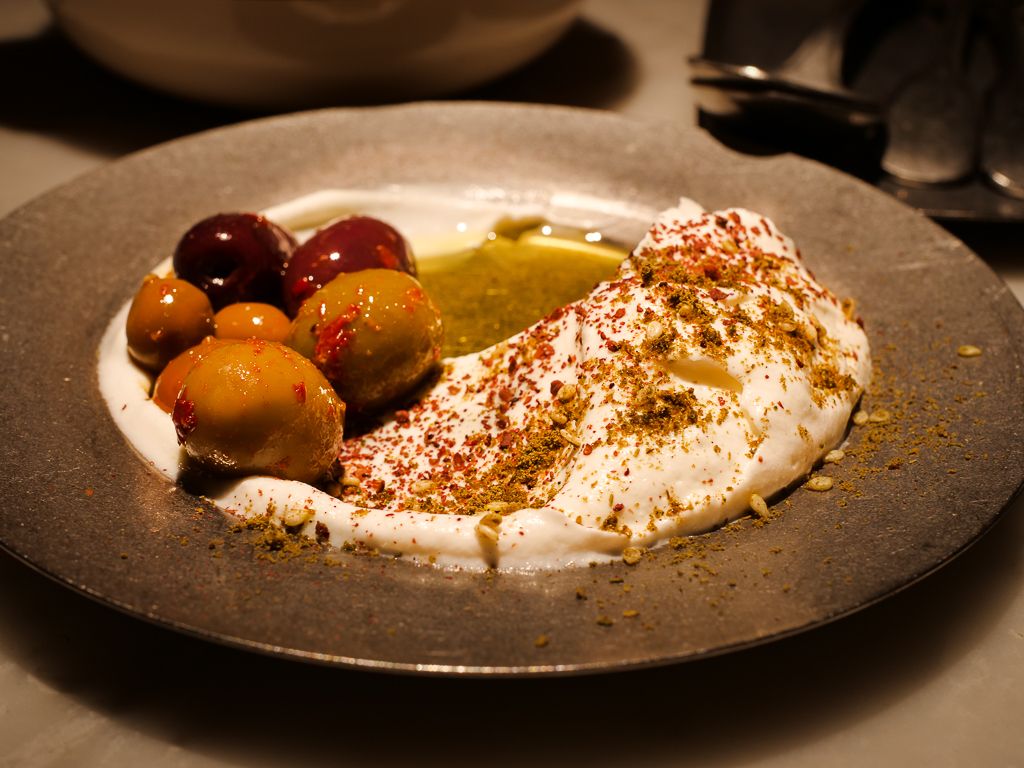 Restaurant NENI Amsterdam: a delicious journey through the Eastern Mediterranean kitchen
Set against a stunning backdrop, restaurant NENI Amsterdam serves Eastern Mediterranean food and their concept is all about sharing dishes together. The explosion of their unique flavours beautifully come together in colourful-looking dishes.
I visited NENI twice in the past few months, both visits I was celebrating special occasions, a farewell team dinner and Sisters Evening with my sister. I tried the Hafla menu the first-time round, which is a generous menu that includes the best dishes that NENI has to offer. The second time I had dinner at the restaurant, I chose all my favourite dishes that I tasted from the Hafla menu and more.
Tasting the Hafla Menu
Hafla means "feast" which was an apt description for this menu. Brightly coloured and full of flavour, each plate was such a joy to look at and eat. But it's not a menu for the faint-hearted! I believe we ate through 10-12 dishes and we were 'just' a party of four.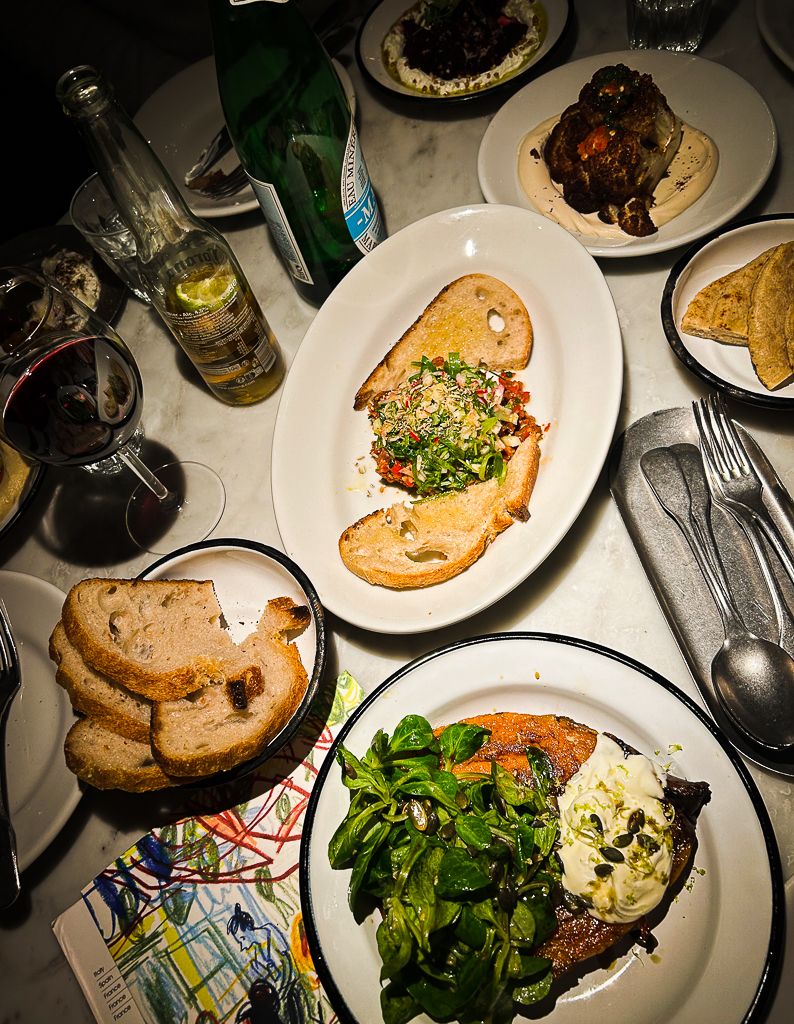 For starters, we got a steak tartare covered with crunchy herbs, a beautiful magenta red beet root salad, fried cauliflower served on a bed of tahini and a delicious roasted sweet potato, possibly the best sweet potato I've ever had in my life by the way, complemented with a small plate of hummus and olives. They were simply divine.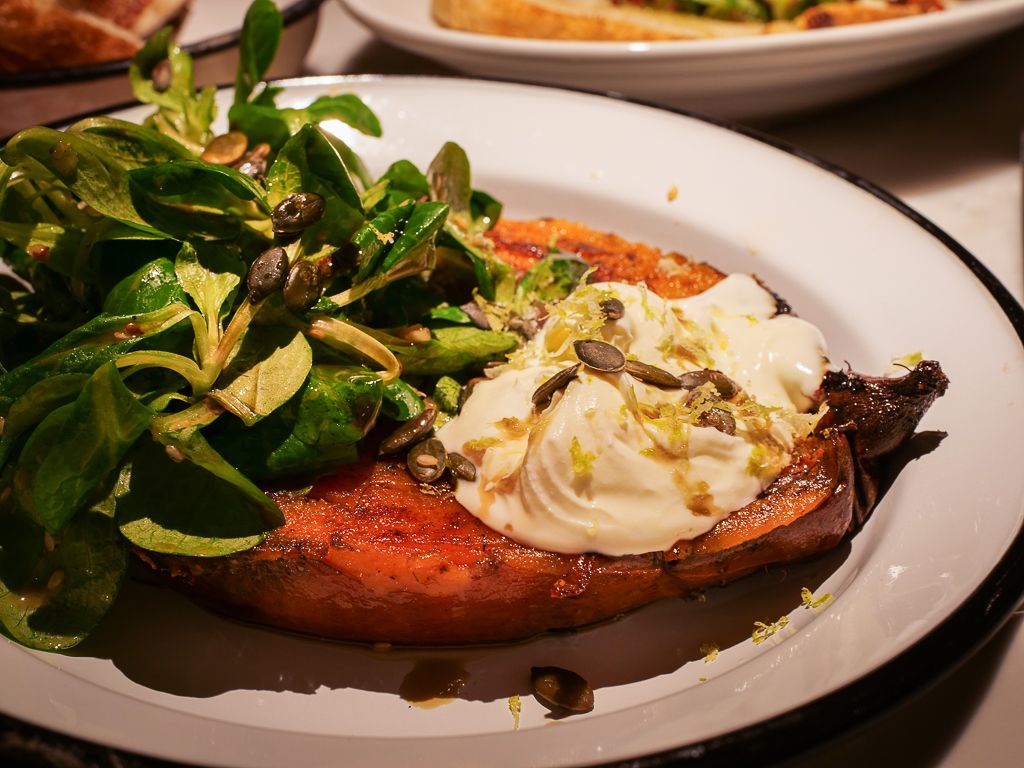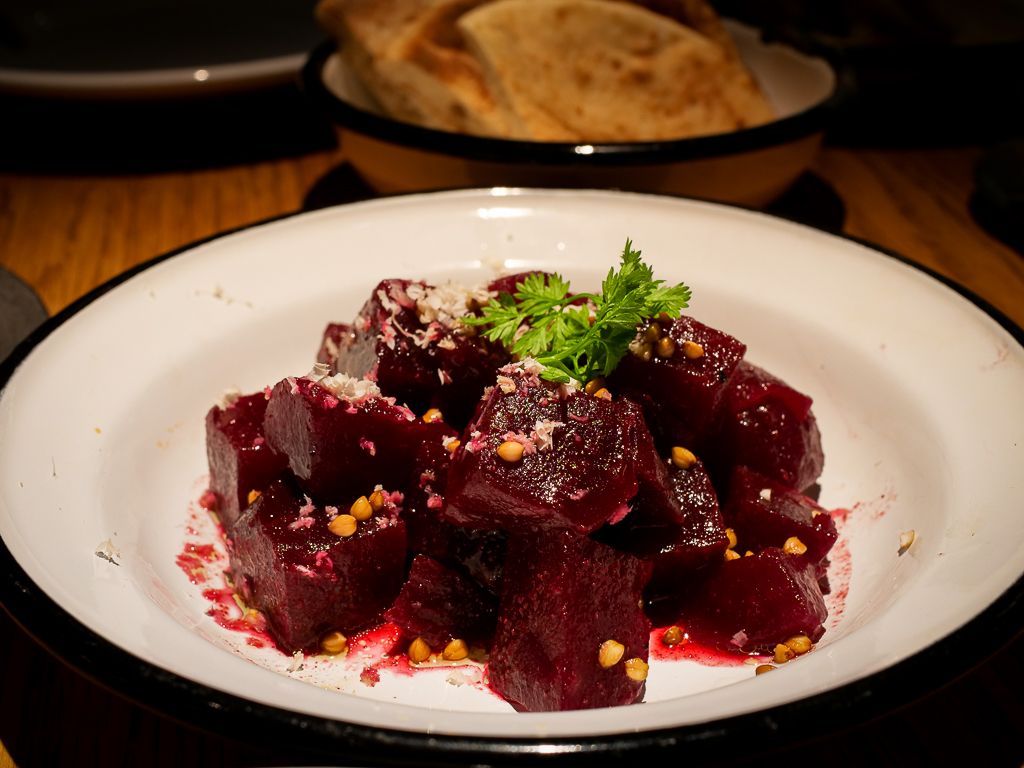 I thought the mezze dishes were special until the mains were brought to the table. The mains included a grilled seabass and a leg of lamb with meat so soft and unctuous, it literally fell off the bone.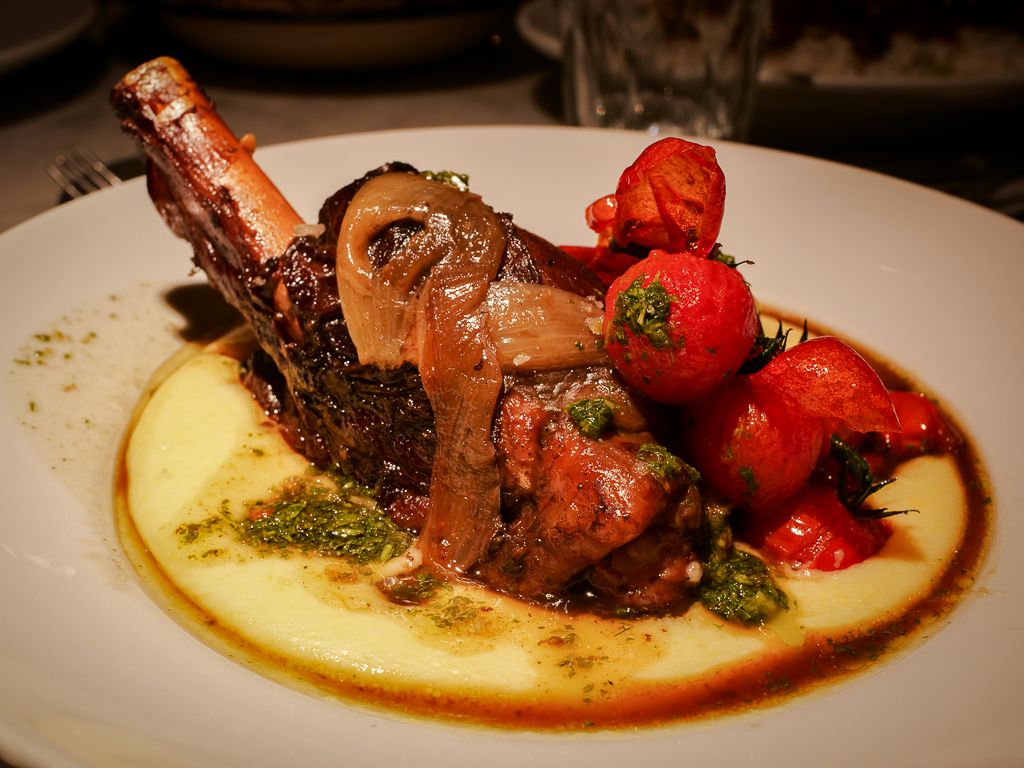 Two eggplant dishes were included. The first one fried eggplant with a velvety egg which was rich and creamy. The other eggplant was caramelised and served with Japanese steamed rice.
The final three dishes of the Hafla menu included Arayes which was a vegetarian dish with a texture that replicated meat, a couscous salad, and a plate of crunchy fried calamari. Every single dish was just moreish.
Throughout dinner, I loved dipping the pita bread in the hummus or soak up in any of the sauces from the dishes, especially the lamb dish!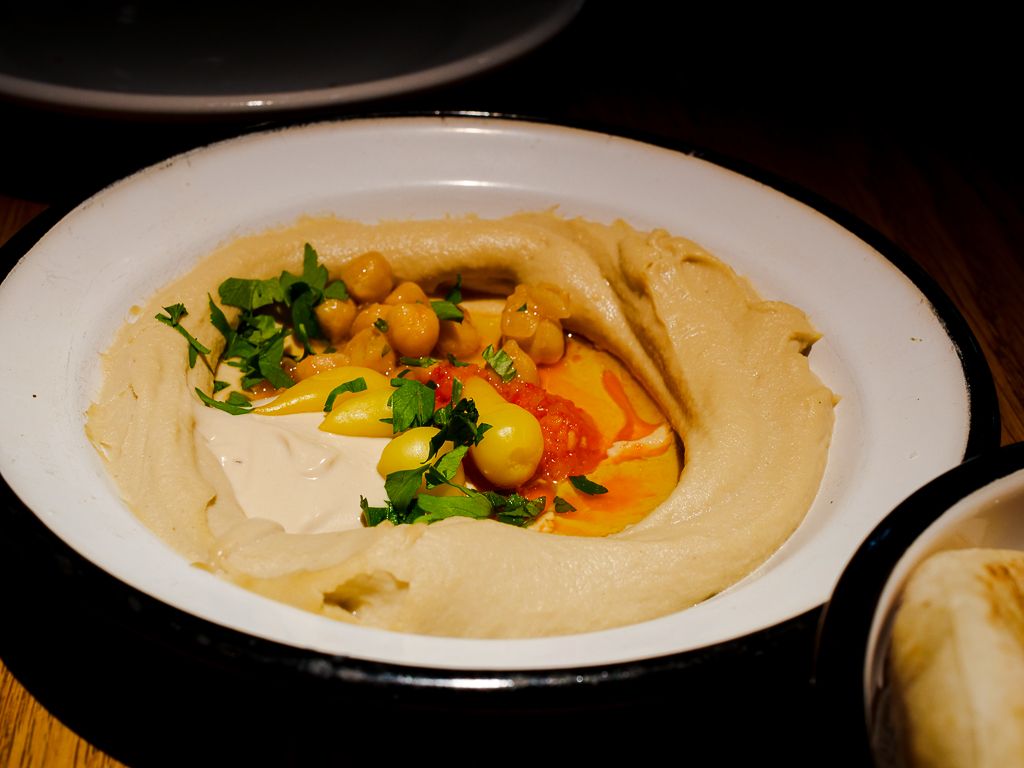 As the evening progressed food and stories were shared, speeches were given and a few tears were shed. This dinner was one for the books. An evening to remember forever.
Second time around
My sister came along for dinner the second time I went to visit NENI. It was a Sisters Evening out which we try to do a few times a year. We ordered a la carte and included some of my favourites from my first visit: the NENI Hummus, Salt Roasted Beetroot and the Baby Calamari and Herb Salad and they were the perfect dishes to start off our delicious dinner. We ordered Nuriel's Falafel as an additional mezze plate to try.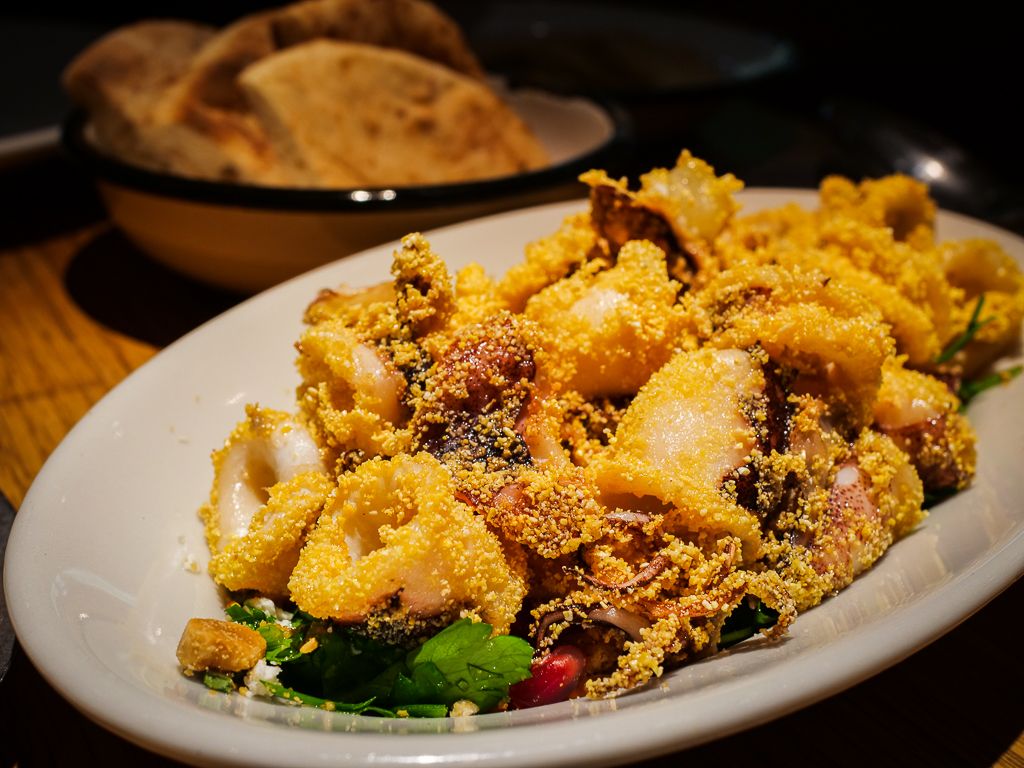 In terms of mains, I ordered the Grilled Butterflied Dorado and Caramelised Eggplant and rice again. The spices and herbs of the eggplant were so fragrant, it kind of reminded me of an Indonesian sambal. Loved it!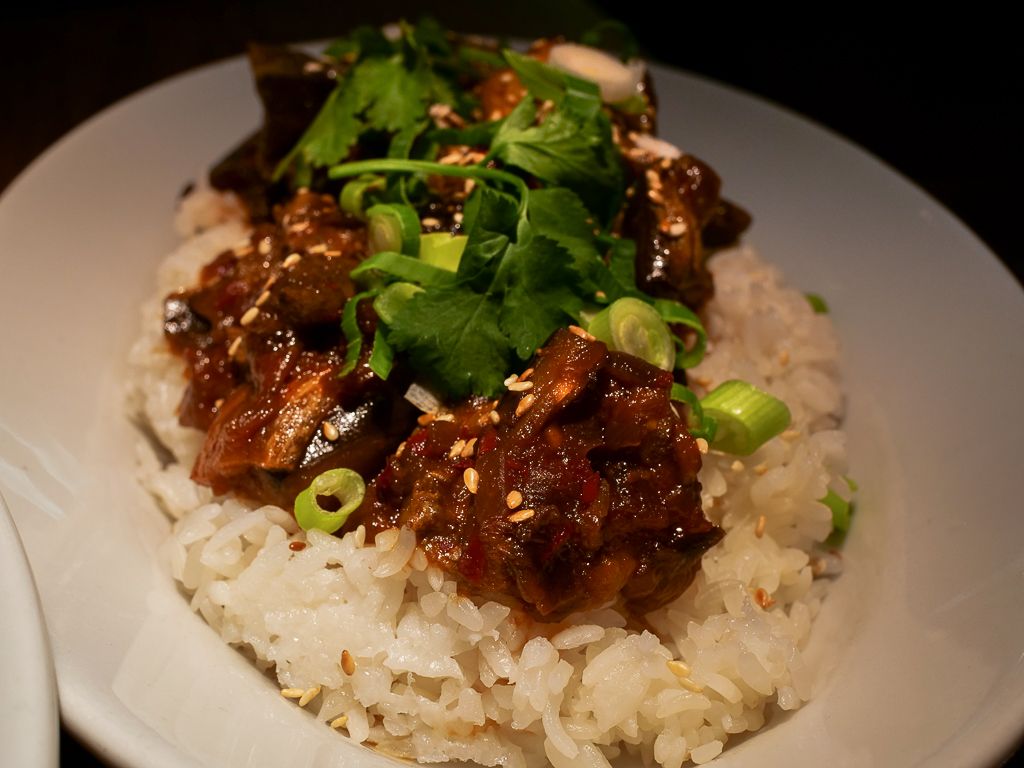 Because I didn't have dessert the first time round, I was excited to try NENI's sweet selection. For dessert we went for what was called Sesame. Just by reading the ingredients on the menu it already sounded fantastic. This dessert consisted of a Muscovado ice cream, topped with halva, date syrup, raw tahini and there were some caramelised pecans tucked in between.
What I loved about this dish was the smooth texture of the ice cream, the melt-in-your-mouth pieces of halva on top and the beautiful, sweet date syrup that brought the whole dish together. A dessert perfect for any special occasion!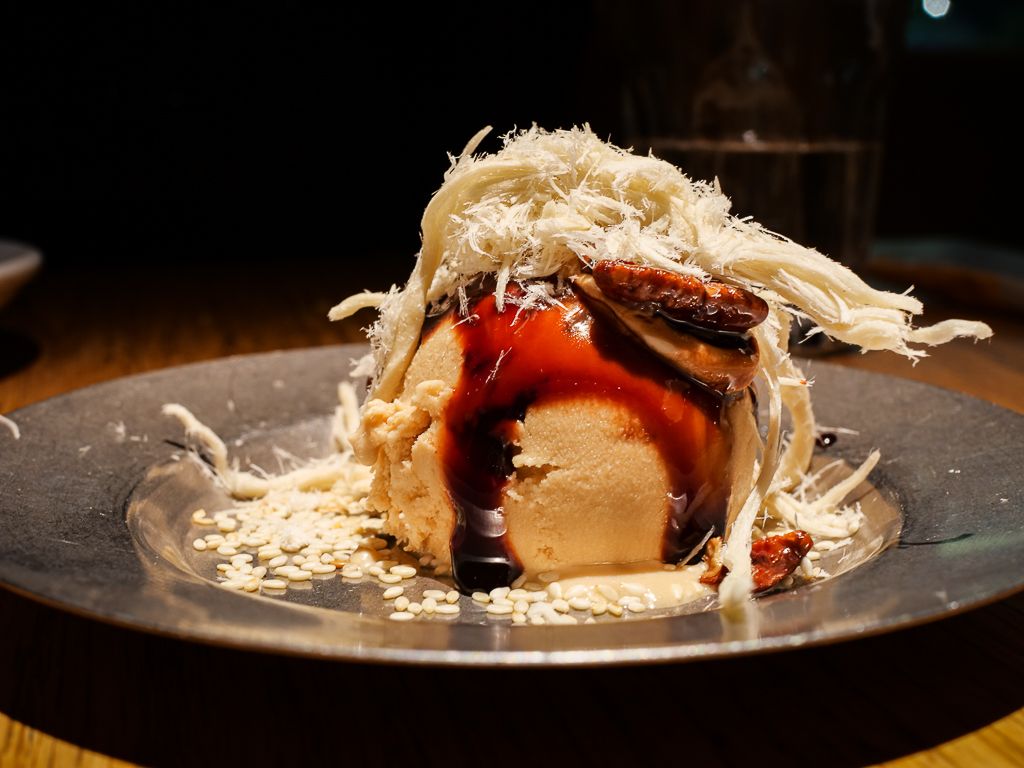 My conclusion: NENI's interior is beautifully decorated, their service is personal and attentive and their food is delicious. Visit NENI and you'll have a memorable night out.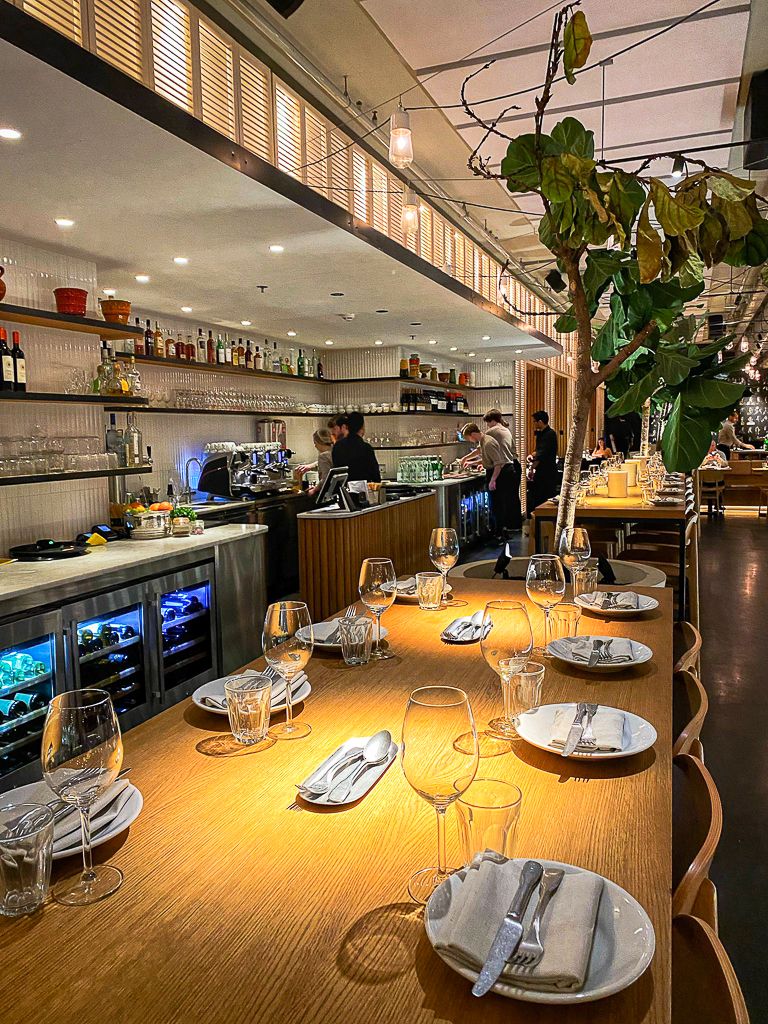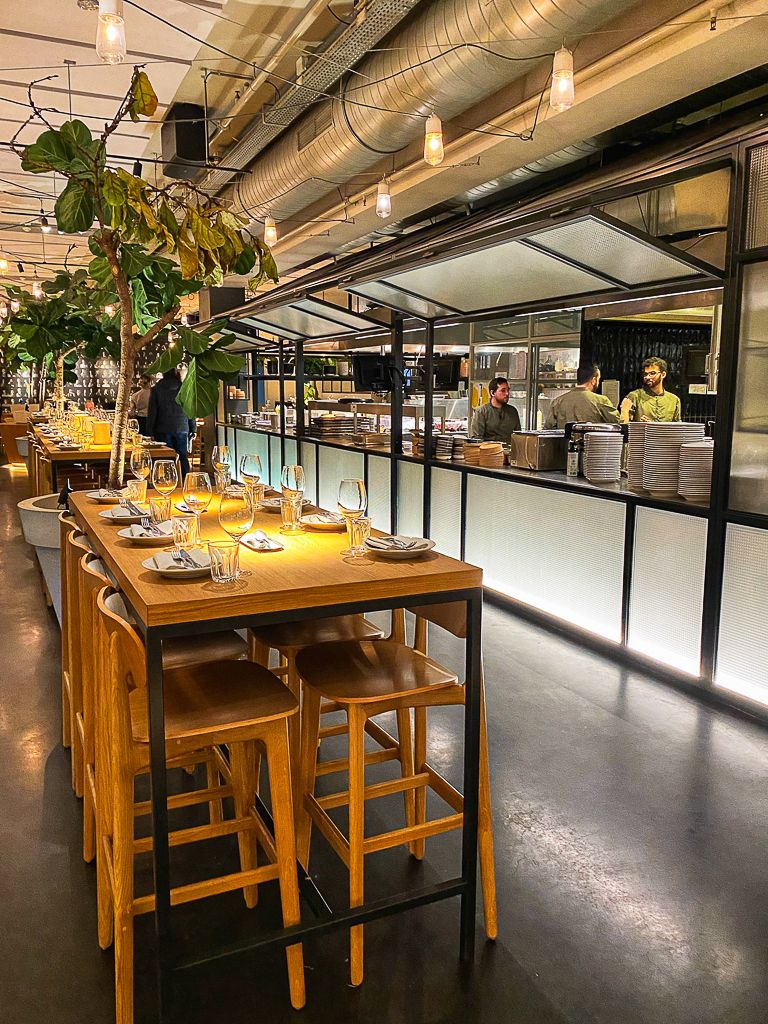 Tips
• If you're visiting with four people try booking the booths, they are beautifully decorated and perfect for a celebration.
• If you're driving to the restaurant, park next door at the Olympisch Stadion parking. Note: take the left entrance and not the Park & Ride entrance.
NENI Amsterdam
Stadionplein 8
1076 CM Amsterdam
Some photos are credited to my sister S. Komar.
Join the newsletter to receive the latest updates in your inbox.