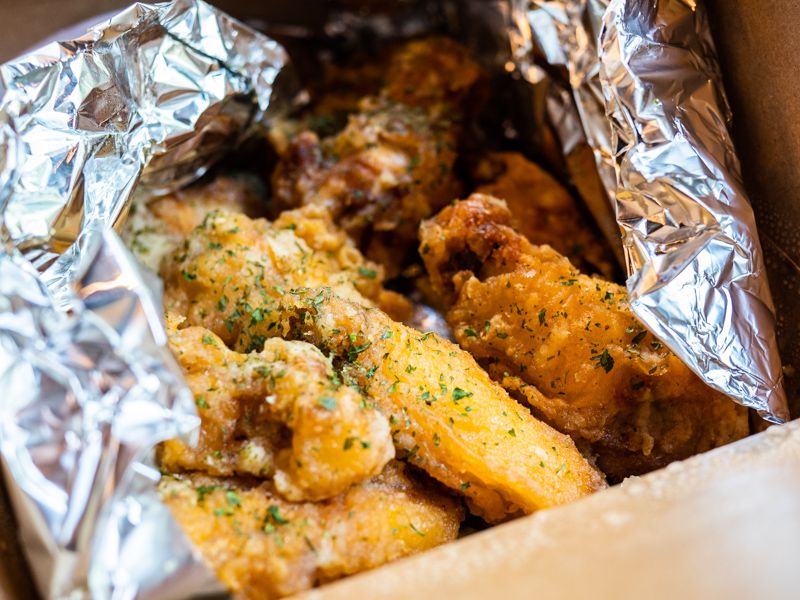 Man Nam's crispy Korean Fried Chicken is deliciously addictive
For weeks I had an insatiable craving for fried chicken. And the only restaurant I could think of that serves juicy, and crispy fried chicken was Man Nam in Rotterdam.
The Story
Man Nam's owner and chef, Donny Kim, knows everything there is to know about fried chicken. For more than ten years, he has been experimenting and continually developing his Korean fried chicken recipe. In 2010 he started sharing his love for fried chicken at food festivals, frying 100kg of chicken in his spare time. And he even travelled to Texas and spent days on end deep-frying chicken to find out the secret to that addictive crispiness.
Born in Daegu, Korea, Chef Kim arrived in the Netherlands when he was 12 years old. His drive and passion for sharing his food with the world came true when he left his office job a year ago and opened a Korean restaurant on the Goudsesingel in Rotterdam.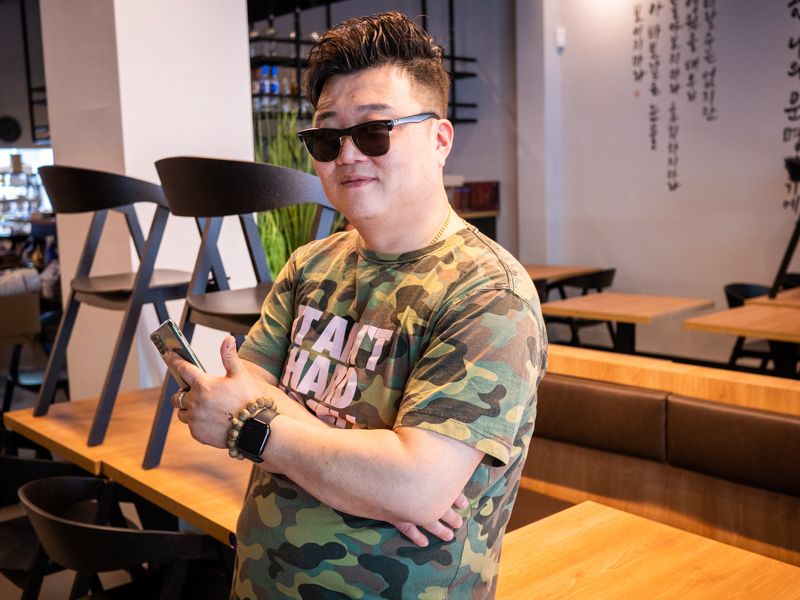 Chef Kim says, "I believe that food is emotion. If you eat something really delicious, you are happy. Just by tasting a dish, I can tell how much time and effort has gone into it. I have a deep respect for that craftsmanship in the kitchen. I strongly believe that the more effort I put into the dish, the bigger the effect it will have on the customer, positively but also emotionally. Basically, that is the philosophy of my kitchen."
Kim prepares all his sauces from scratch. Not only because of the lack of ingredients in the Netherlands but he also firmly believes in continuously creating new flavours that stimulate the taste buds.
He says, "Some people may think I'm crazy because I make all my sauces from scratch. A more efficient and perhaps less costly way is to buy ready-made frozen sauces. But that's not what I want to offer my customers. I believe I can only make my customers happy by making my own sauces."
"Food is emotion."
Korean cuisine is all about balance. Kim explains, "Why do you love your grandmother's cooking so much? Because grandmothers have years of experience in getting the balance right; tasting the dishes and adjusting the flavours over time. For Korean food, finding that balance is hugely important. Flavours need to be not too sweet, not too spicy and not too salty. And if you get the balance right, that's already 50% of the success achieved right there."
Chef Kim sources local products for his dishes, and he sets high standards when it comes to quality. And I can tell you from my personal experience, you can definitely taste the difference!
The Review
As the restaurant was still closed and only open for delivery or takeaway, I drove down to Rotterdam to pick up my fried chicken dinner. There's a new fried chicken dish on the menu called "New Garlic Chicken Boneless" which I thought I'd give a try. The other chicken dish was the Honey Butter Fried Chicken. I ordered a portion of my favourite side-dish Japchae, which are stir-fried vermicelli noodles with vegetables and beef. I added the Pork Bulgogi, a spicy pork dish, and that was my dinner sorted.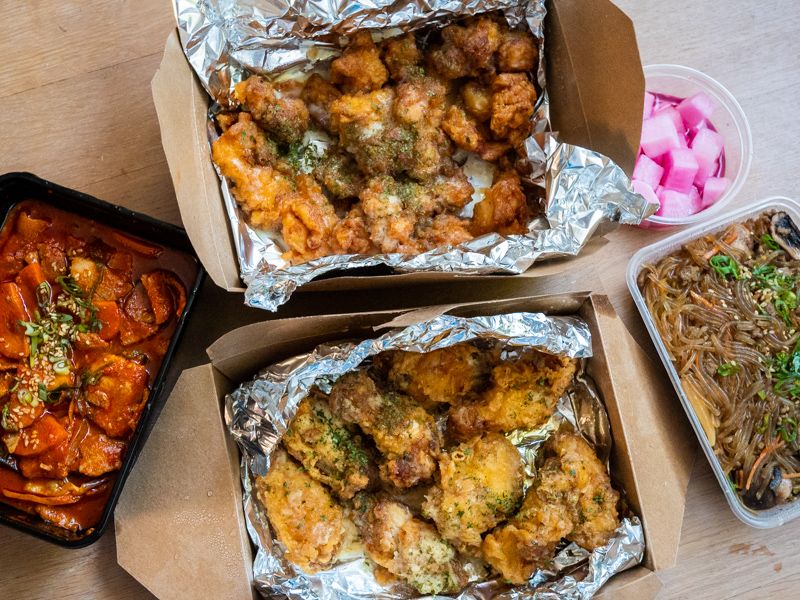 Let me start by saying. I can't eat fried chicken without white steamed rice. I gotta have my rice! I know all you Asians out there agree with me.
Starting with the Honey Butter Fried Chicken: if you need to be comforted because you had a bad day or it's raining outside. Look no further, because Honey Butter Fried Chicken is your answer. I mean, the crunchiness combined with the sweet flavours of the honey butter. Each spoonful of honey butter covered chicken is a spoonful of comfort that makes you happier one bite at a time.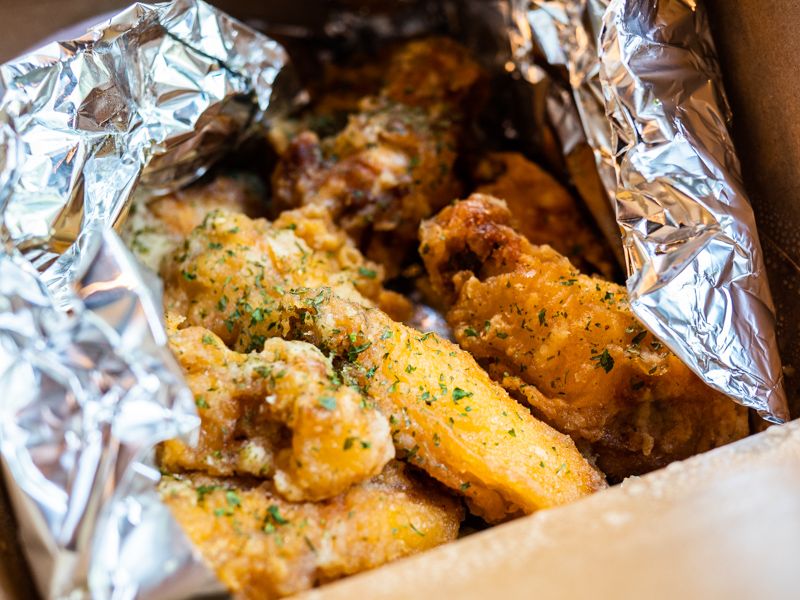 Then there was the new Garlic Chicken Boneless dish. This would be THE fried chicken dish for garlic lovers. The garlic sauce and the crispy batter work so well together. What I liked in particular about the boneless chicken is the juiciness of the meat. Add some rice and it feels the textures were made for each other! Like Forest Gump and Jenny, like the Hulk and agent Romanov, like...you get the picture.  Tip: chase a bite of fried chicken with a piece of sweet and sour pink radish. Flavour explosion!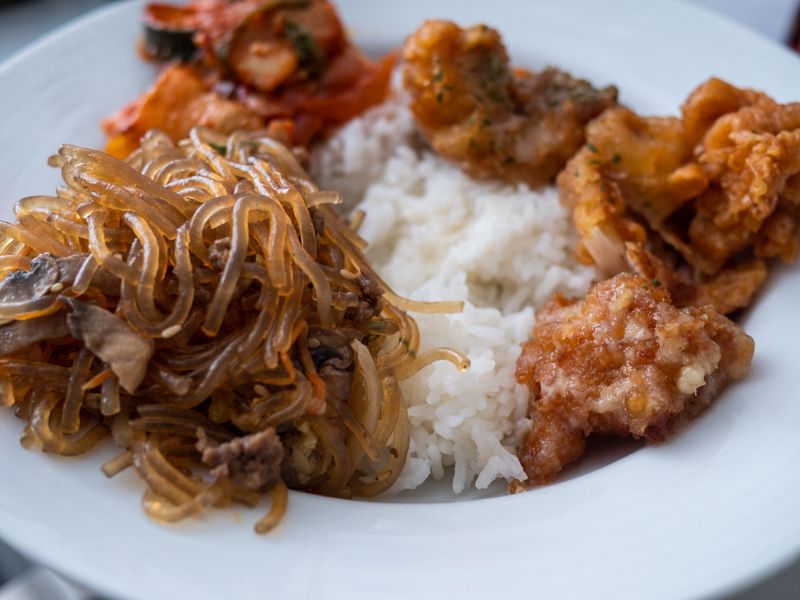 Then while I was still on my fried chicken cloud, I tasted the Pork Bulgogi. Wow. The punch of the flavours! If you like spicy flavours and pork belly, the Pork Bulgogi is your go-to dish. I just think high-quality meat combined with fresh spices makes magic. Yes, the Disney kind of magic.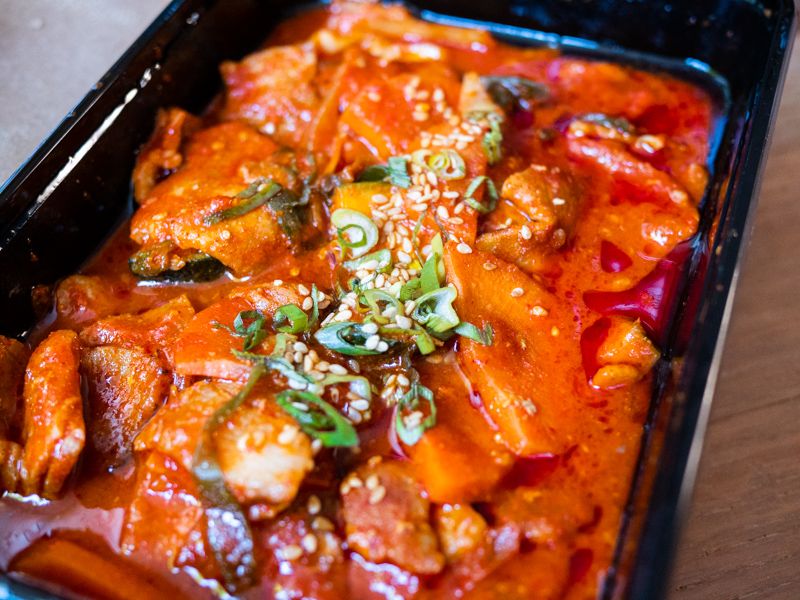 Man Nam's take-out menu is slightly limited at the moment, but they still offer a great choice of Korean fried chicken dishes with different spices and flavours. My two portions of fried chicken were good for two dinners and two lunch meals, which I had on my own. So portions are quite generous!
Hop on over to Man Nam and get your Korean fried chicken fix. A super crispy, fried chicken dinner experience guaranteed. And as of 1 June, their doors will open again. I can't wait!
See my Instagram posts from my dinner at Man Nam in February earlier this year.
Join the newsletter to receive the latest updates in your inbox.