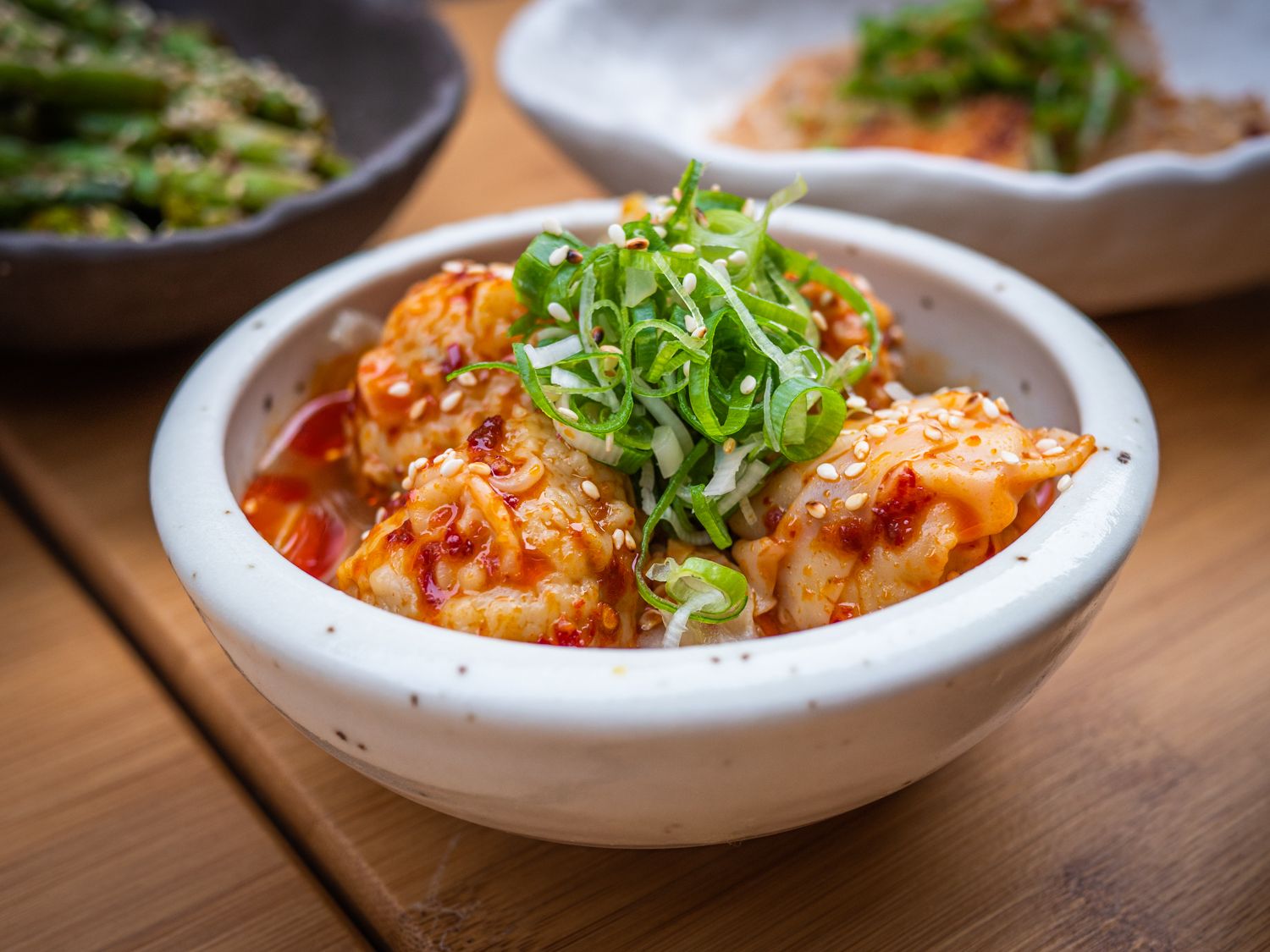 La Mian takes Asian street food to the next level
La Mian Asian Street Food Restaurant recently opened its doors in The Hague. Owners Jimmy Yong and Ching Lei Tchi renovated the property on the Nobelstraat and transformed it into a stunning restaurant, combining a modern interior with classic Chinese details. The new restaurant offers dishes inspired by various Asian cuisines, with noodles, dumplings and a lot of other delicious items on the menu to choose from!
La Mian's warm yet modern-styled interior creates an atmosphere of luxury and comfort. It's evident that great thought has been put into each detail of the restaurant, from the comfortable dining chairs to the ornaments on the walls. It's the kind of place you'd like to spend time at, to share food with your friends and family.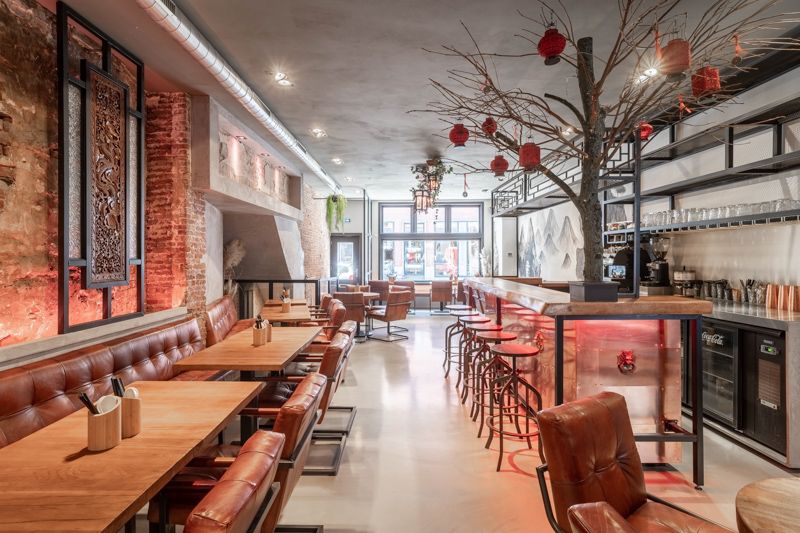 Owners Jimmy Yong and Ching Lei Tchi's main focus is on comfort and presentation. They reflect this vision in both the restaurant's interior and in their food. Jimmy and Ching Lei split their roles between the front of house and the kitchen respectively. They believe food needs to be both delicious and beautiful to look at.
Prior to La Mian, Jimmy and Ching Lei spent a decade working at Japanese restaurant Oni in The Hague. Ching Lei says, "During our time at Oni, we learned about the importance of presentation. We want customers to fall in love with the dish even before they taste it and make them crave the dish even more. It's also great for social media, making our dishes instagrammable."
The two entrepreneurs started La Mian in 2017, in a smaller sized space in the Albert Cuypstraat, in Amsterdam.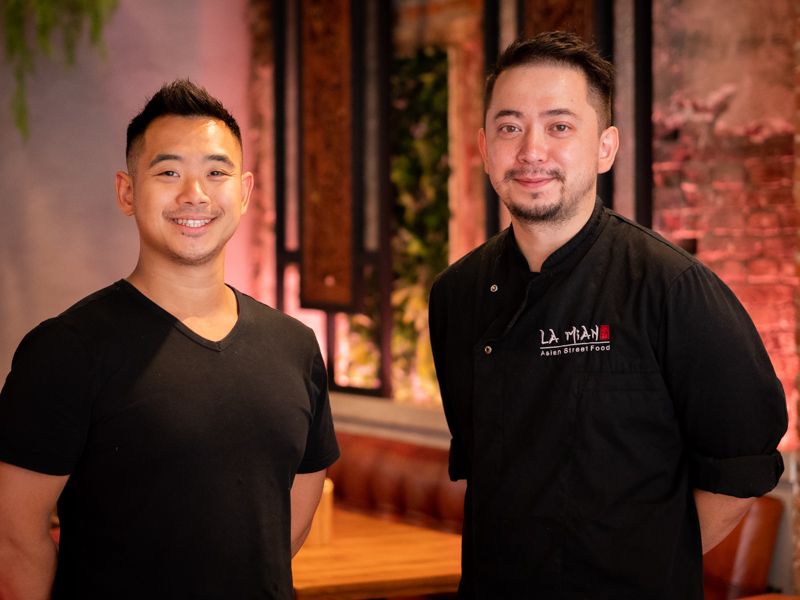 Jimmy explains, "We've always wanted to start our own business. We had the vision of putting Asian comfort food on a menu with noodles as the main dish."
But after two years Jimmy and Ching Lei 'outgrew' the Albert Cuyp location.
He continues to say, "The location in Amsterdam was too small for the plans we had and all the ideas we wanted to implement. We started looking for a new location around the The Hague area, which made total sense because that's where we live. And then one day, by chance, I came across this amazing property. And within no time we had the keys to the door."
For us it's really about finding that balance between delicious Asian flavours and our customers' taste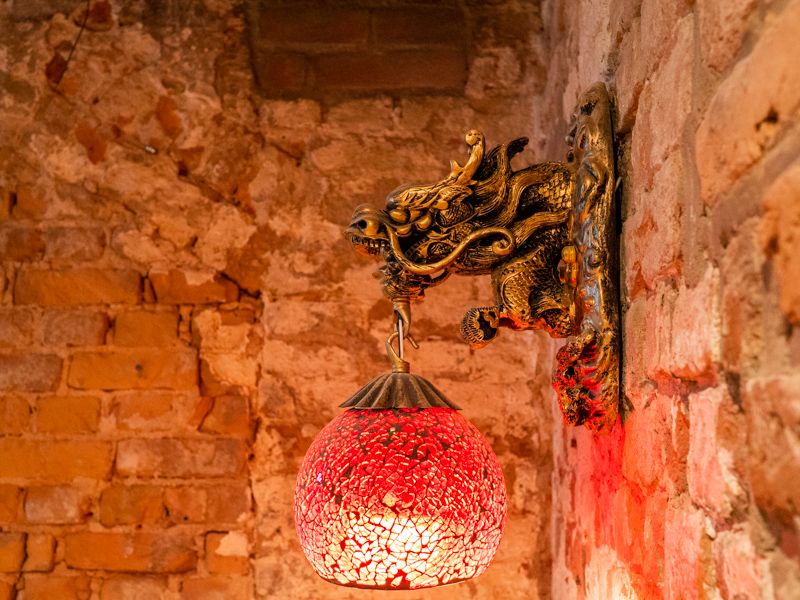 With the limited resources Jimmy and Ching Lei had, they were pretty hands-on while rebuilding the property. For example, they pretty much did all the welding themselves. And the result of that hard work is absolutely stunning. The steel details at the entrance and the bar area gives the interior a modern feel against a backdrop of 'ancient China'.
Jimmy says, "There is a space downstairs that can be used for something special. We're not quite sure yet but it could be used for anything. I'm thinking: a speakeasy bar, private dining or even karaoke!"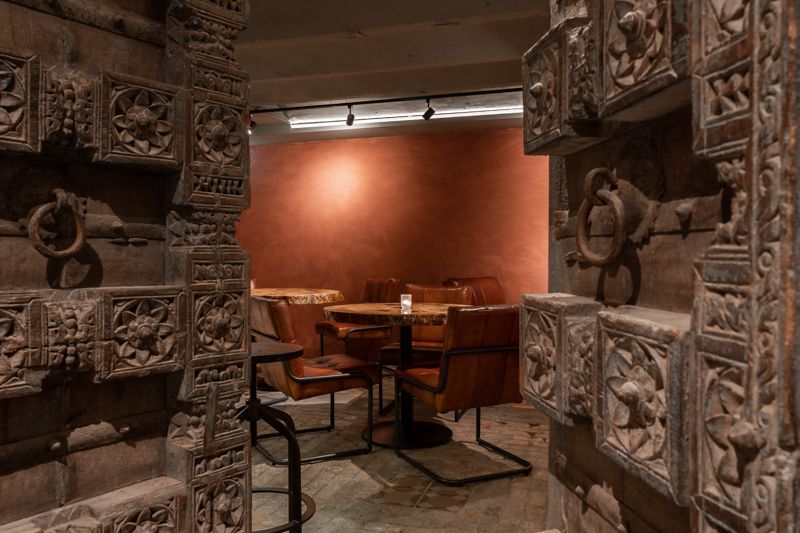 Jimmy didn't really say karaoke. I suggested that. Because wouldn't a second karaoke bar be so awesome in The Hague? I love karaoke! Anyway…I digress.
While Jimmy and Ching Lei continuously look for inspiration and ideas for new dishes, they also listen to their customers to find out what they like and don't like.
"There are flavours and textures in Asia that we're not used to Europe. We want to attract a broad audience. So, for us it's really about finding that balance between delicious Asian flavours and our customers' taste," says Ching Lei.
Chique Asian Street Food

La Mian's food really celebrates the Chinese street food scene. Their dishes have flavours that pack a punch! What I love about the dishes is that they're the perfect size for sharing, especially the sides. That is, if you care to share 😅
Dan Dan noodles

Sticky, gooey, with a dash of spice, these noodles are the ultimate comfort food. One of my favourites!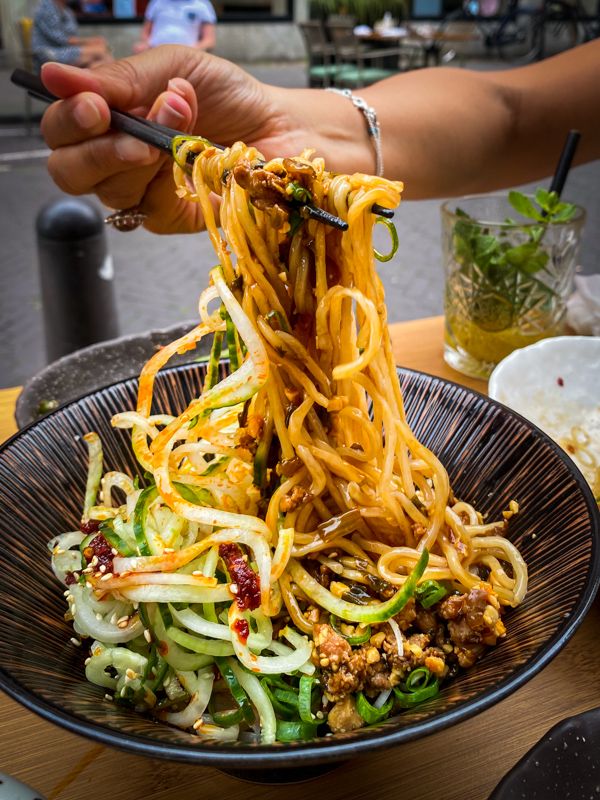 Scallion beef roll

This Chinese scallion pancake is filled with a delicious and juicy slow cooked beef brisket. The crispiness of the pancake and the soft brisket is an absolute genius combination.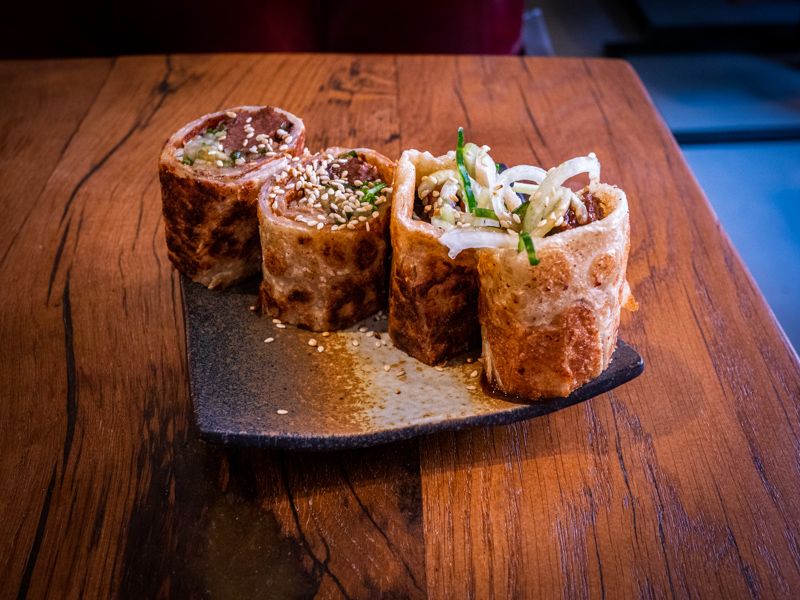 Peking duck bao

I love the kind of street food that you can grab with your hands. Ofcourse make sure your hands are clean before sinking your teeth into this delicious steamed bun filled with crispy fried Peking duck.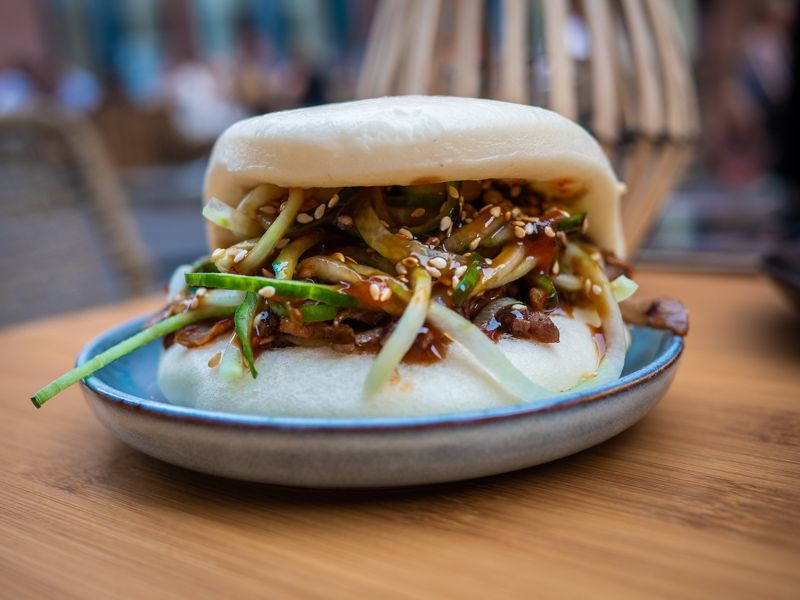 Red oil wonton

The fresh, home-made wontons are one of my favourites. They're filled with a mixture of pork, prawns and shiitake and served in red chili oil. Tip: add some extra chilli oil to each bite and flavours will explode in your mouth!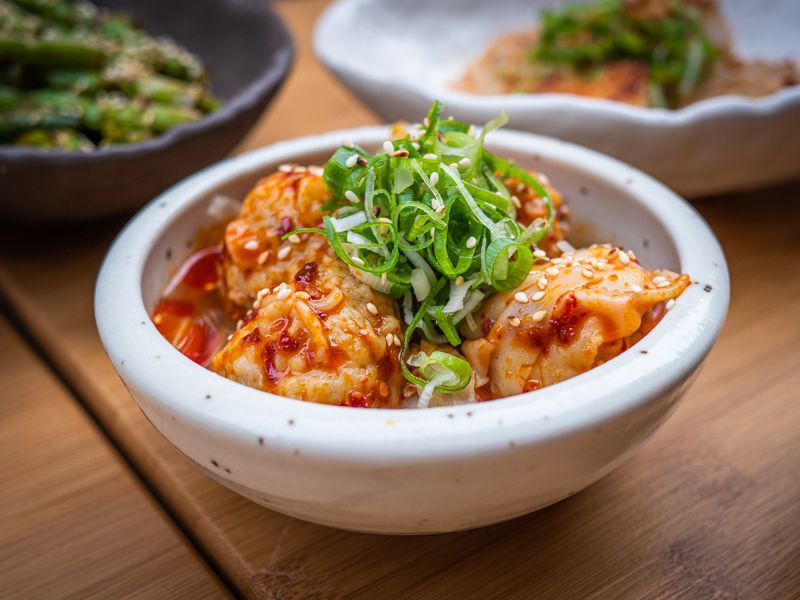 Are you looking for really delicious Chinese street food? Come on over to La Mian and try their awesome dishes!
La Mian
Nobelstraat 11B,
2513 BC Den Haag
+31 70 2508606
Open daily 12.00 - 15.30 and 17.00 - 22.00. Closed on Mondays.
Join the newsletter to receive the latest updates in your inbox.