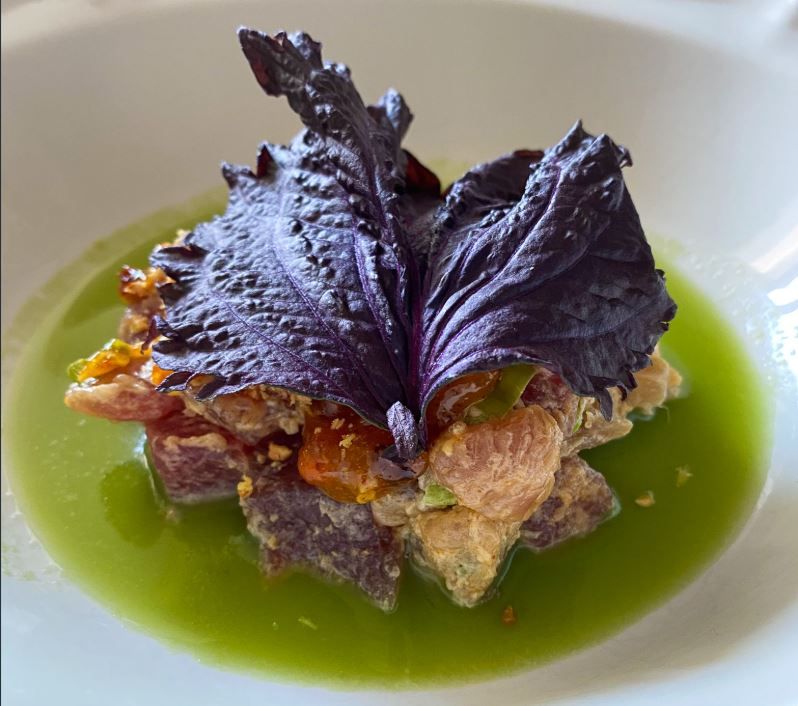 Dinner by Kelvin @ Home - A culinary experience at home!
Chef Kelvin Lin's culinary take-home menu is everything you'd expect from him. The dishes he offers on the take-home menu are based on the ones he served in his restaurant, Nayolie by Kelvin Lin in Voorschoten. Only this time you can take the food experience home. And what an experience it is!
I had the honour to taste and go through each of the courses, 90% already prepared by Chef Kelvin. All I had to do was follow his step-by-step instructions.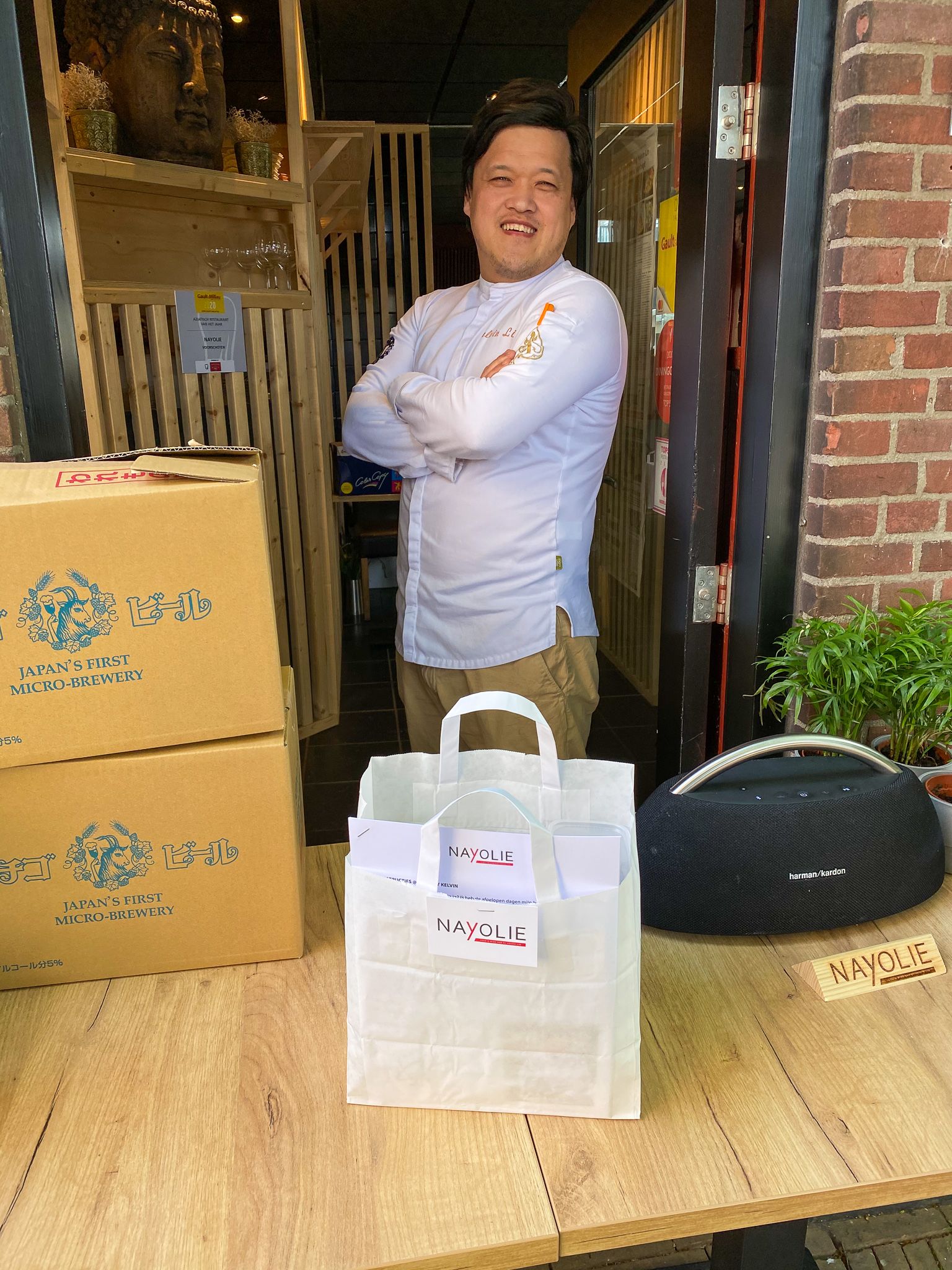 In the bag was a plethora of small containers, each had a coloured sticker on it. Each colour represented each course, so that you know which ingredients belong to which dish.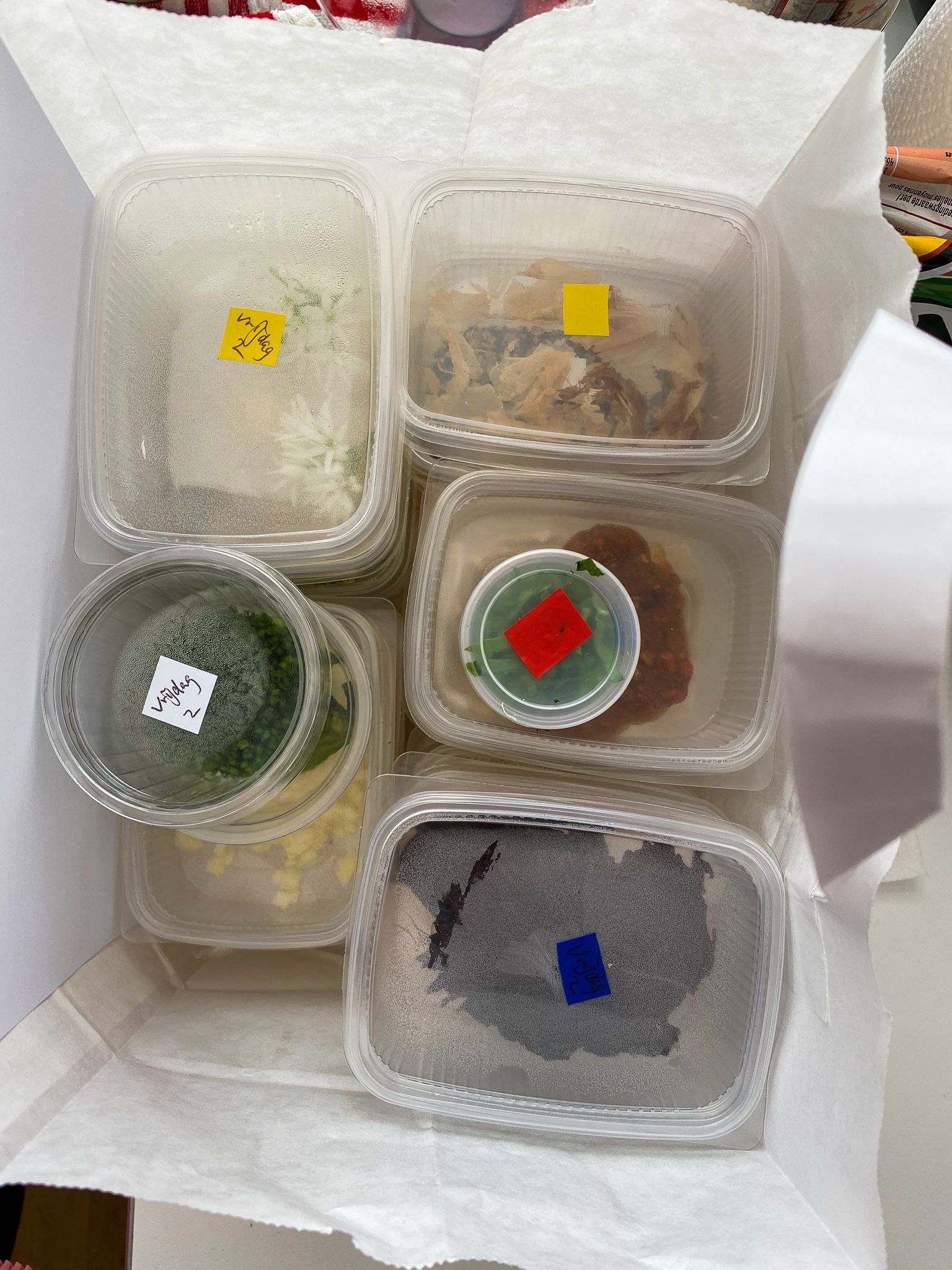 First up was Maguro tuna.
I was a bit nervous and excited at the same time as I started plating the first dish. With step-by-step instructions from a video and a print-out, I followed each step obediently. Tip: open each container already and everything sorted out per dish so that you can start immediately when Kelvin starts talking on the video!
This dish was super easy to plate up. And when I sat down, I poured myself a glass of my favourite wines: Invivo Sauvignon Blanc from Marlborough New Zealand. As I was about to take a bite from the tuna, I heard Kelvin's voice in my head, "Take your spoon from the top down." This is his method to ensure all the ingredients are taken into each bite.
Omg. The flavours of the crushed peanuts atop the soft sambal spread were so familiar they reminded me of my grandmother's kitchen. It worked so perfectly with the marinated fresh tuna! The vinaigrette pulled everything together, giving the flavours a fresh finish.
What a treat to have had this as a first course. My tastebuds were ready for more!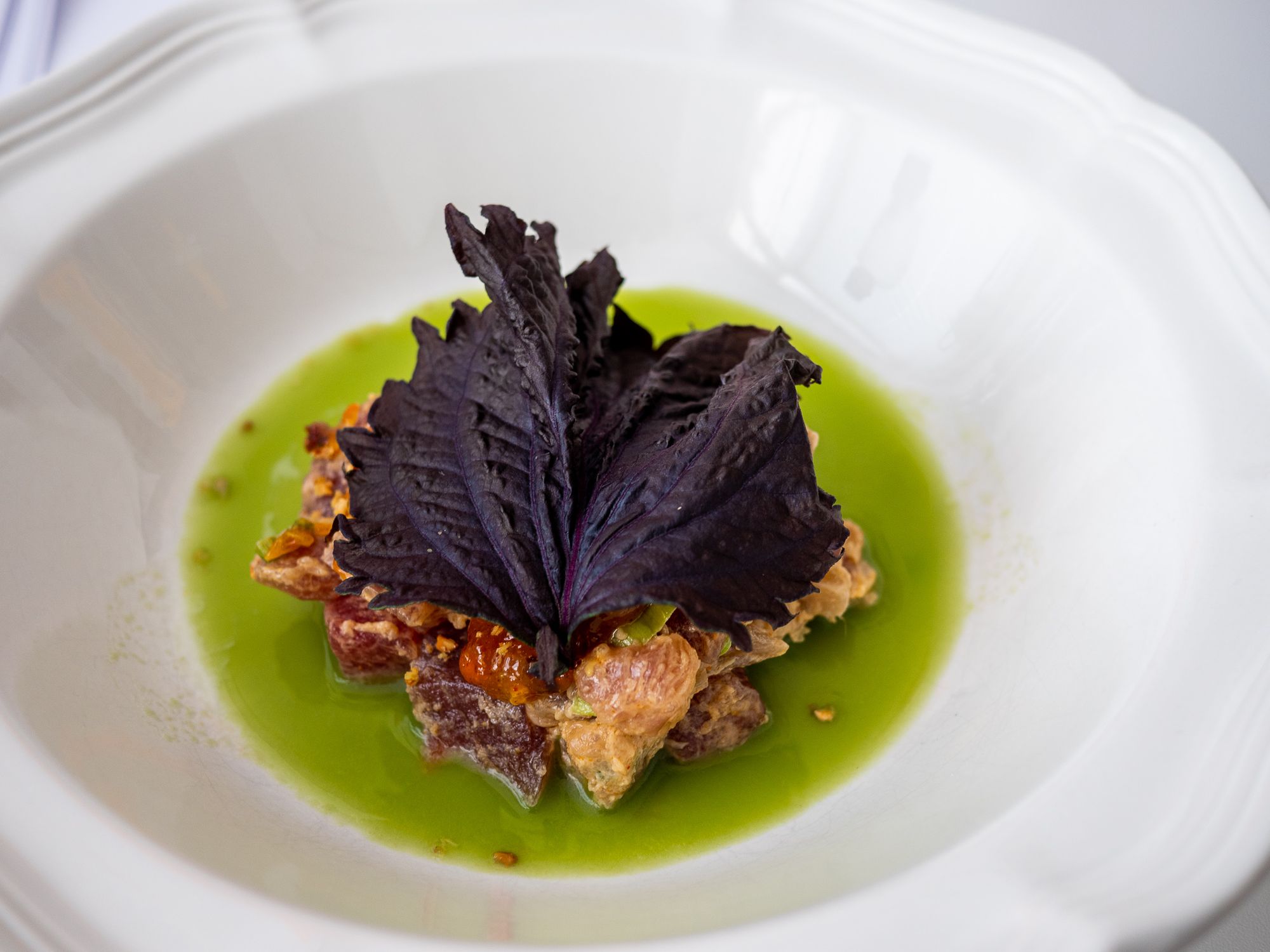 Second course: Hokkaido scallops
Together with the herbs and asparagus, this dish was so beautifully light and fresh. The sauce and the asparagus complemented the scallops so beautifully. Kelvin's instructions said to sear the scallop on a high heat but only for 60 seconds. Amazing how a product I've never used or cooked before came out (almost) so great, just by following the instructions!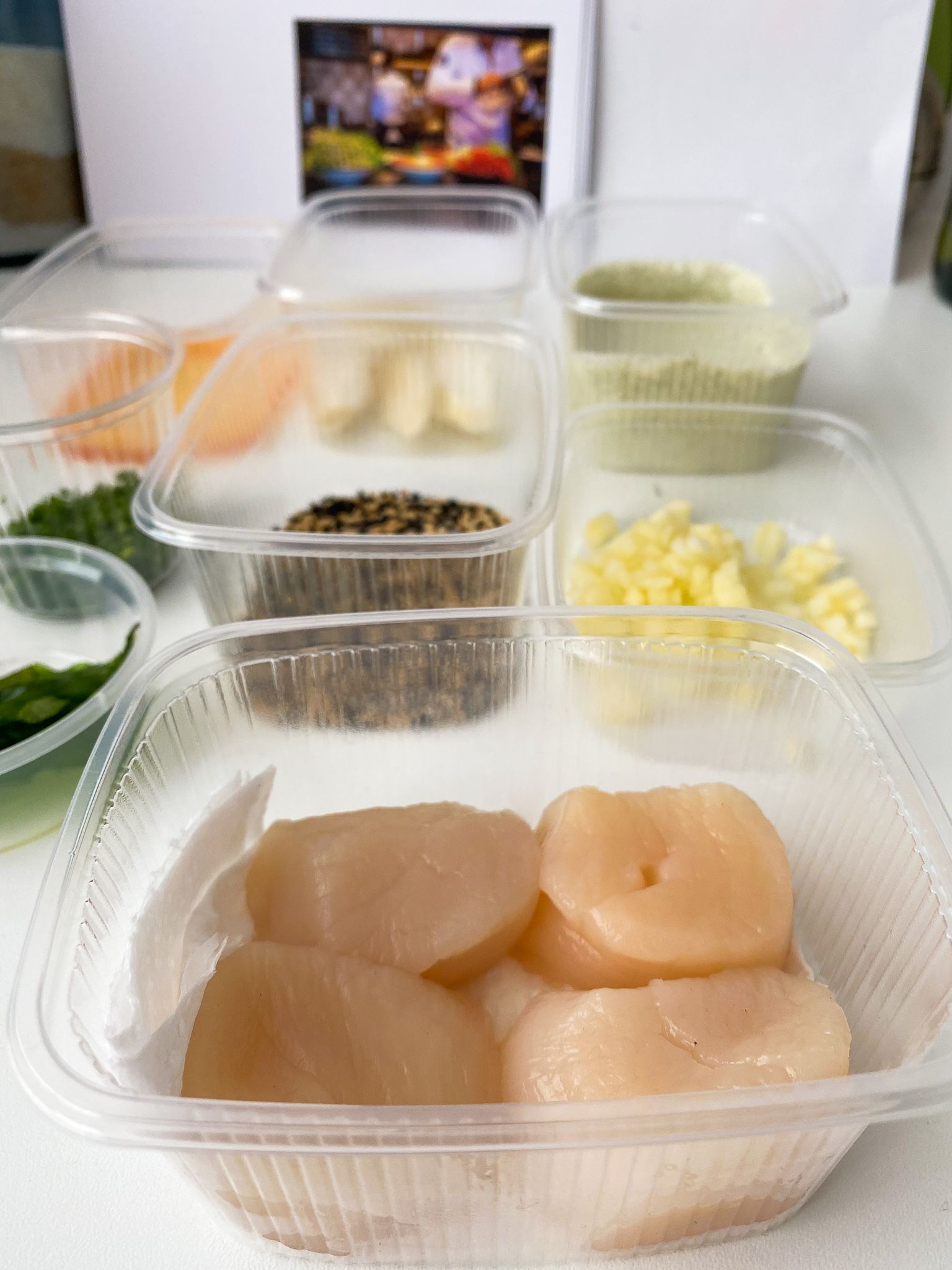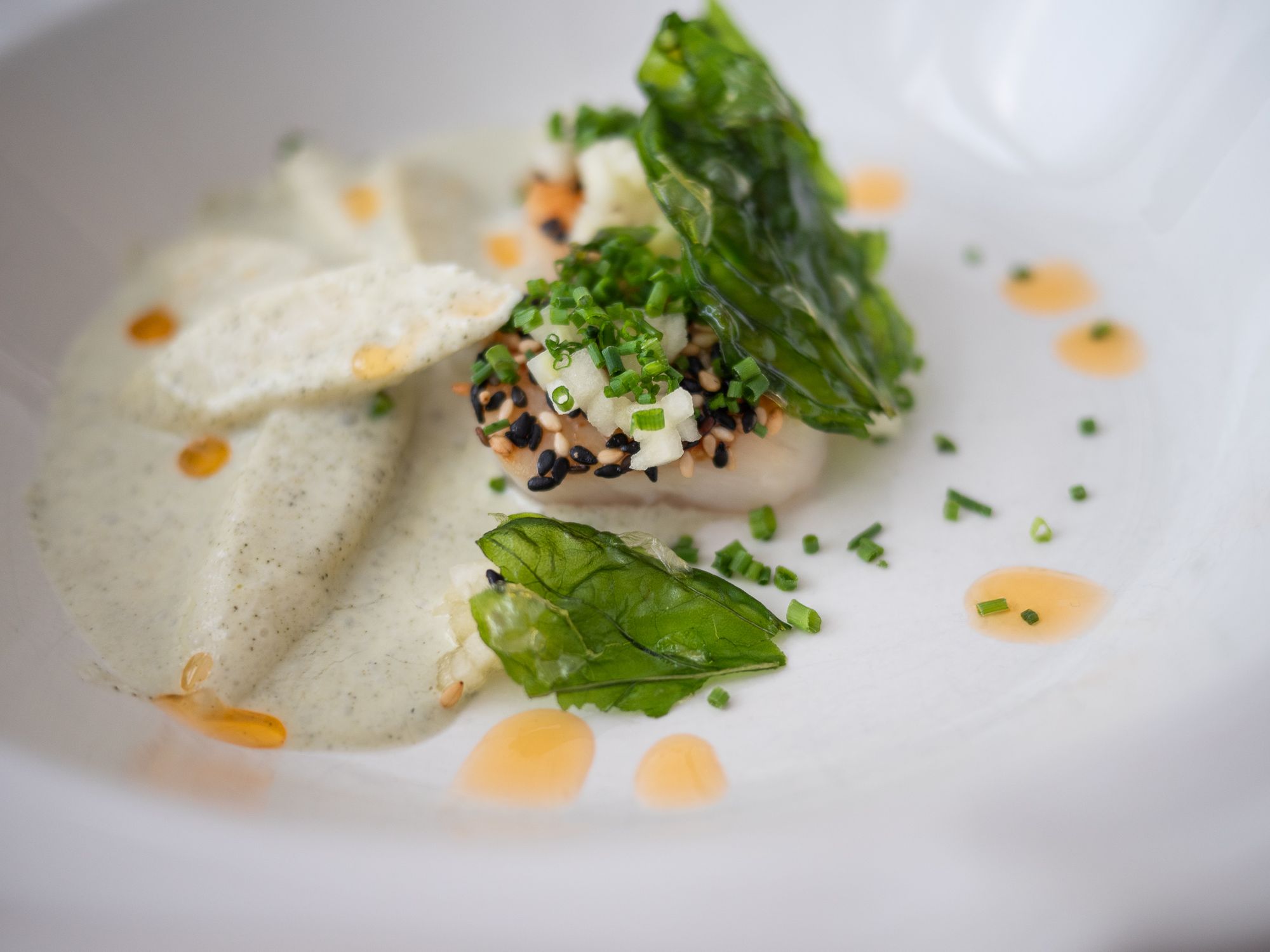 Third course: Langoustine and king prawn ravioli
This was my absolute FAVOURITE dish! Slightly submerged in a laksa-esque sauce, it just so reminded me of the colourful Singapore flavours. As described by Wikipedia, "Laksa is a spicy noodle soup popular in the Peranakan cuisine of Southeast Asia. Laksa consists of thick wheat noodles or rice vermicelli with chicken, prawn or fish, served in spicy soup based on either rich and spicy curry coconut milk or on sour asam."
This ravioli dish just brought me back to Singapore. The dried tuna flakes gave it the umami finishing touch. Chef Kelvin by the way, was so generous with the size of the ravioli, I could really put my teeth into it!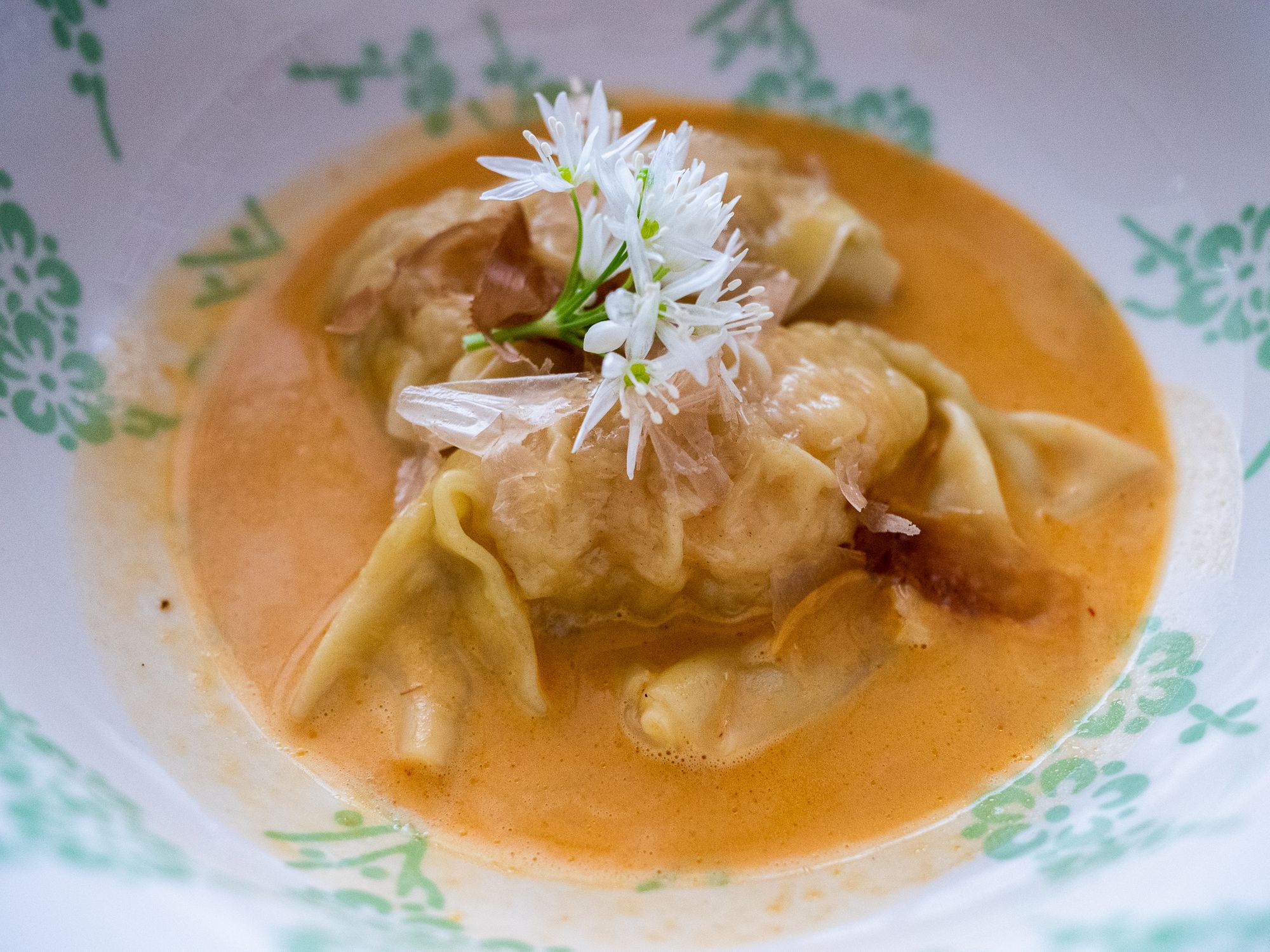 Fourth and final course: Hanwoo beef
The last dish needed a bit more prep-time, but it was well worth it. The Hanwoo beef was so incredibly tender and juicy. Perched on top of some creamy parsnip, it was finished off with a massaman sauce and sprinkled with a herb called bear's leek or wild garlic (I had to look this one up!).
And there you go. My dine-in culinary experience prepared by Chef Kelvin Lin. I highly recommend this to anyone!
Tip: set your table as if it's an evening out. Place a nice table cloth, put some wine on the table, play some smooth background music and it truly will feel like an evening out!
I paired the the first three dishes with my favourite Invivo Sauvignon Blanc from Marlborough region in New Zealand, bought at www.grapedistrict.nl
Check out my short video and how I plated up each dish!
Join the newsletter to receive the latest updates in your inbox.